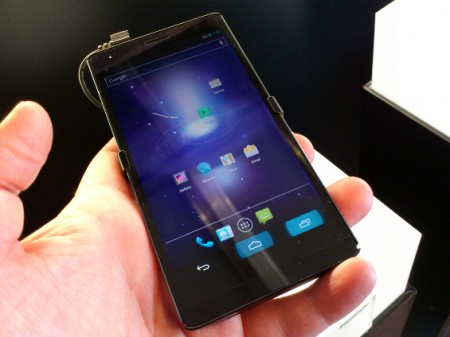 Just a few months ago we jostled for position as reporters snapped the new Panasonic Eluga and Eluga Power. The handsets attracted a lot of interest and Panasonic proudly annouced their European return. The Eluga Power was particularly interesting – it's just 9.6mm thick and has a dual-core 1.5GHz chip. The handset, which has NFC, WiFi, 8 megapixel camera and a 1280×720 HD 5″ screen, was also dustproof and waterproof.
Panasonic were back. They were aiming at Europe and had a big presence at Mobile World Congress.
However..
Just a few short months later, Panasonic shares are down. A $9.56 billion loss (yes, billion) now means that no dividends will be paid to investors. The company is struggling, and they are to withdraw from European smartphone market after just a few short months.
President of Panasonic, Kazuhiro Tsuga stated..
We believed that we would be able to make profits by selling uniform smartphones around the world.
He also mentioned that Japanese customers and European customers were very different. The company has also decided to close factories in the Czech Republic and Malaysia, with Directors and Managers also taking pay cuts.
Strike up another one in the increasingly volatile smartphone market…
Link – Asahi Shimbun