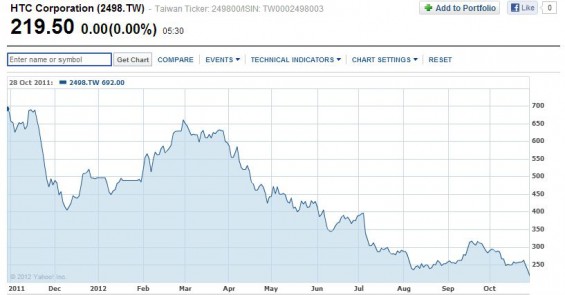 Fast paced. Two words that sum up the mobile industry. HTC were, until fairly recently, riding high, but now share-price is heading to its lowest level for 7 years. Bloomberg are reporting that HTC dropped 7% to NT$219.50 after missing forecasts.
Now analysts are starting to pitch in. Laura Chen, from BNP Paribas, stated that..
We think it will be a challenge for HTC to turn around. HTC's weak economies of scale and difficulty in product differentiation make the company's recovery outlook look more remote.
Other analysts are advising that investors sell shares in the company, as the company continues to fight tough competition from Samsung (with Android) and Nokia (with Windows Phone).
Link – Bloomberg