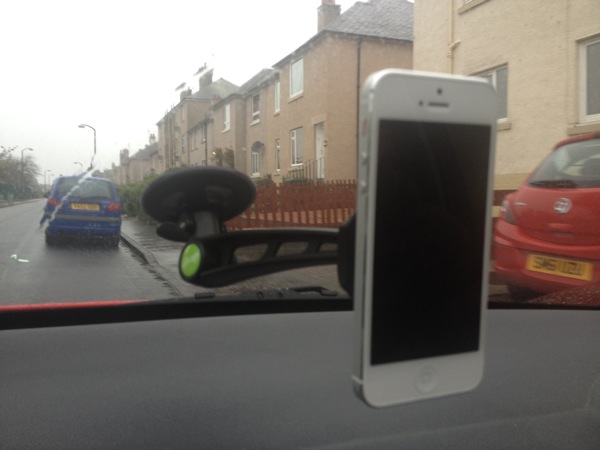 Car holders for mobile phones aren't always the best looking or functional accessories. The universal ones are normally big and ugly as they have to accommodate as many phones as possible and they have varying mechanisms for securing the phone. Device specific mounts can be better but they are designed with just one device in mind. Both this problems are solved by the Clingo Universal In Car Holder.
Let me state that I was a little sceptical of this device at first and heres why: The only method for securing your phone is by placing it against the green pad on the holder. Thats it. Let me assure you though that after my first time using this product, all of that worry melted away. The Clingo material grips on to the device incredibly well! I stuck my iPhone to it and gave it a really good shake, more so than would ever happen in any normal car journey and the phone didn't budge at all.
My next concern though was how hard my phone was going to be stuck to the mount. When I went to remove it it only required the tiniest bit of force and the phone was back in my hand. The clingo material left no residue at all on the phone either. The pad isn't adhesive when you touch it with your fingers but it sure as hell grips on to a phone. It even grips on to my iPad!
;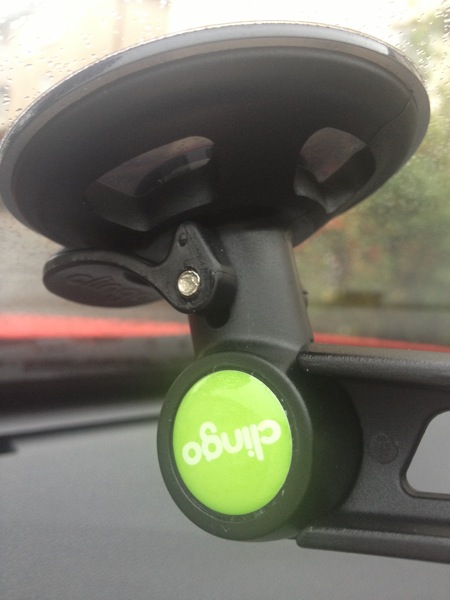 The arm is fully adjustable and is mounted on a ball and socket joint meaning you can rotate your phone into portrait or landscape and get the perfect viewing angle at all times. The suction cup is also very strong. It has a clasp that ensures the mount is always connected to the windscreen. If you prefer fixing these type of products to the dashboard there is a dashboard disc included in the box as well which is basically a sticky pad you stick to the dashboard and then suction the Car Holder to that.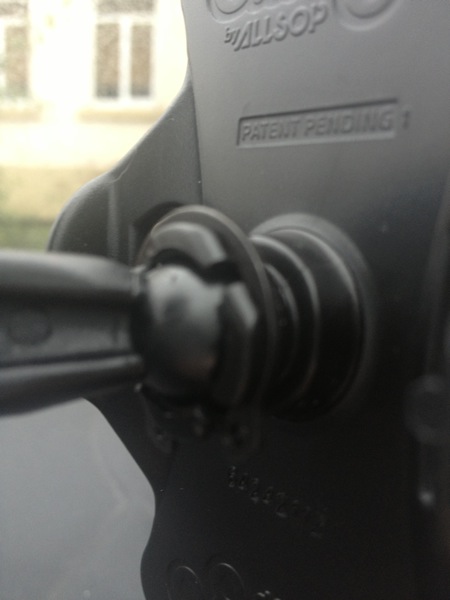 Overall I am very impressed. I have been using the Clingo Universal In Car Holder for about a week now and the Clingo material is just as strong as it was on day one. My phone has never fallen off and, in a rare occurrence for this reviewer, I am struggling to find fault with the product. Every so often a product comes a long that lives up to expectations and this is one of them.
The Clingo Universal In Car Holder is available from Mobile Fun and costs £19.99. If you are looking for a car holder for your phone that will work regardless of what device you have then this comes highly recommended.
Links – Mobile Fun iPhone Accessories