I've been trying out numerous speakers for a while now. As most of you will know I am constantly changing phones so I need something that works with almost any smartphone but also my MacBook Air. Have I finally found what I am looking for in the Gear4 HouseParty Portable? Read on to find out…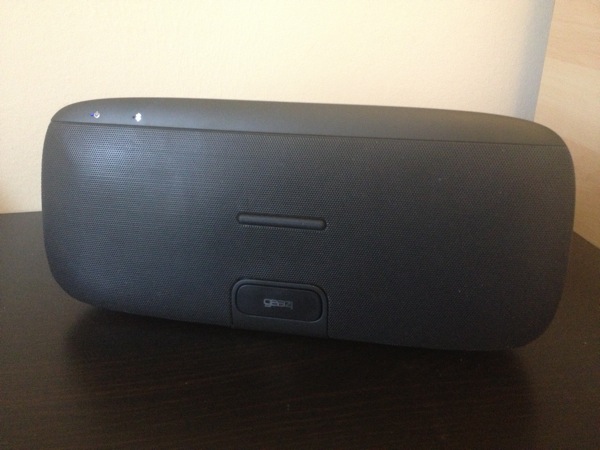 Lets start off with how this thing looks. It's almost all black other than Gear4's signature red rubber strip along the bottom. The front is dominated by a large black speaker grille and the Gear 4 logo which, when pressed, pops out to reveal a 30 pin dock connector for Apple devices. (This won't work with the latest Apple devices but these can still be connected through bluetooth, when Apple starts shipping dock adapters then they should work here without too much trouble). The dock connector is wide and deep enough to fit my iPhone 4S in its Speck Candyshell case which is a rare occurrence. The back is curved and there is a stand that pops out the back. I found this a little difficult to get out sometimes but after a few tries it became easier.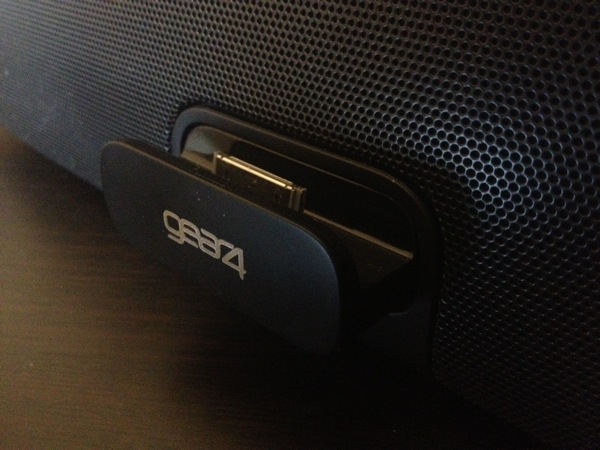 On top there are just 4 buttons. Power, Volume Up and Down and the Bluetooth button. Not to worry if you want more control though, the dock prompts you to install an iOS app when you first plug in your device which offers extra options such as EQ, Battery control and Music controls etc. The app does a good job of acting as a screen for the device and is quite a neat idea. The dock is still perfectly functional without it though.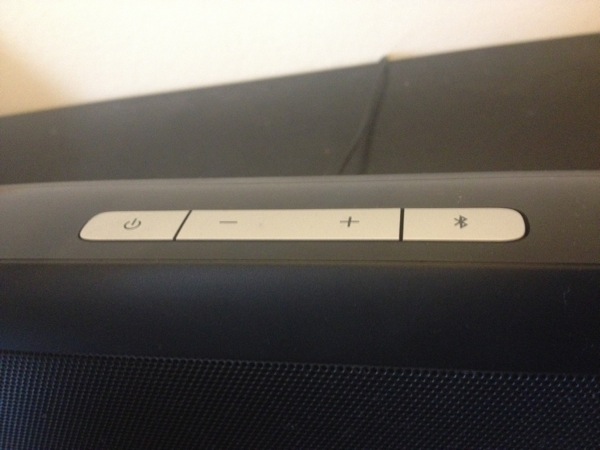 The HouseParty Portable has a built in rechargeable battery which performed very well. I've been testing the speaker for just under a week and I've been consistently getting around 14 hours of total usage. I'm very impressed with the battery life. My only complaint here is that the device doesn't charge my iPhone when on battery power. It does so when on mains power though.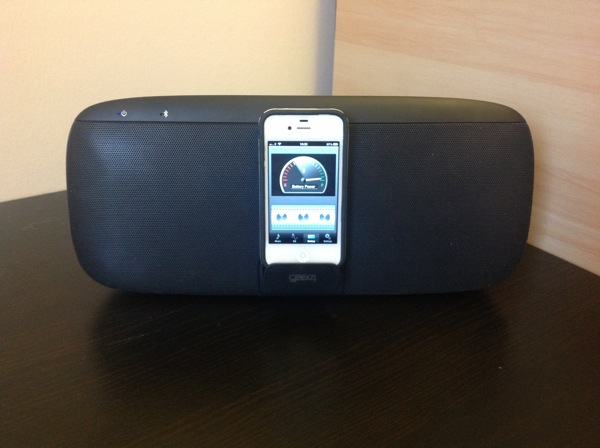 My daily usage comprised of having my iPhone docked and my Macbook  connected via Aux In. To switch between the 2 devices you press and hold the power button for 6 seconds. I also tested both devices via bluetooth and they worked really well. Connecting and setup was very simple.

Sound quality was excellent. Bass is deep whilst vocals etc were always clear. I could crank the HouseParty Portable up to uncomfortable volumes before there was any distortion. I listen to a lot of podcasts and these sound excellent. Spoken word is a place where some speakers don't perform well in my experience but thats not the case here.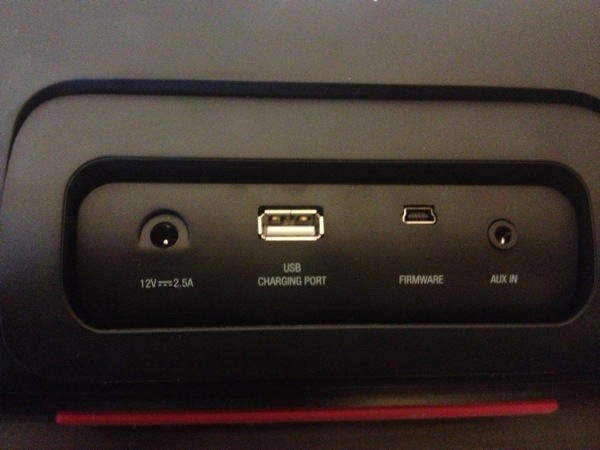 I like this product a lot. I used it as my only speaker during my testing period and I have to admit, I'll be a little upset when it comes time to give it back to Gear4. The only negatives I had were the stand being slightly difficult, not charging my iPhone on battery power. Functionally the speaker is excellent.