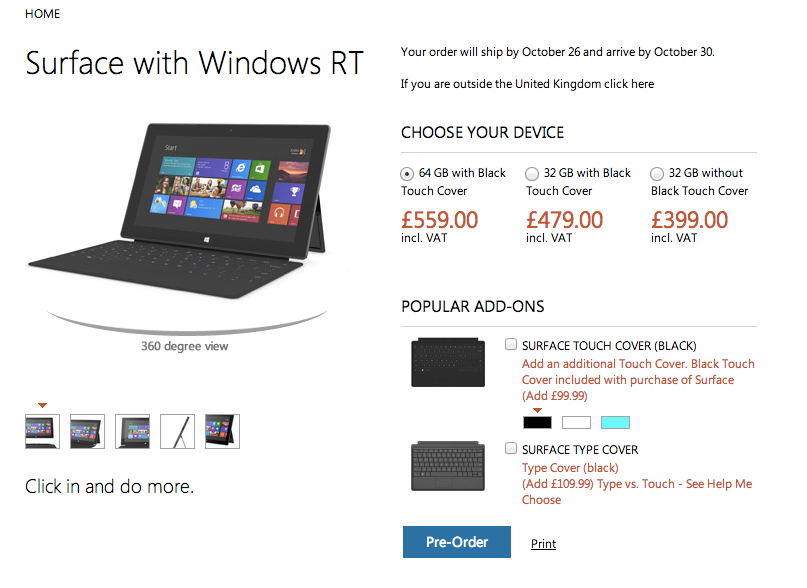 Earlier today Microsoft posted the above info to their online store which appears show the pricing for the Surface RT Tablet with and without the touch cover.
Pricing starts at $499 for the entry level 32gb without a touch cover. If you want the touch cover its $599 and the 64gb with touch cover is $699.
These prices would translate roughly to around £370, £445 and £519 respectively based on the current exchange rate and 20% VAT. For comparison at time of writing the entry level Nexus 7 is £159  and the iPad is £329, although neither of those gets you 32gb of storage.
UPDATE 1: The Verge has also posted the following regarding european pricing
"Microsoft's German online store is listing the Surface at €479 for 32GB without a Touch Cover cover, €579 with a cover, and €679 for a 64GB model with a Touch Cover"
UPDATE 2: UK Pricing has now been revealed too. This can be seen in the image at the top of the page. Microsoft is now accepting Pre-Orders
Links – Microsoft – The Verge – The Next Web