Last night I made my way to St Pancras Station, London. I didn't have much information, I didn't know who I was meeting, I wasn't really sure exactly where and I certainly didn't know what we were doing. All I did know is that I had received a micro SIM in the post and a Mission Impossible style mission brief. Oh I also knew that Telmap had released a new Android and iOS mapping app (which we'll review shortly).
I got off the train after two hours of consuming fizzy drinks and chocolate, so I was in an ideal frame of mind for a bit of role play. After nipping into the first pub I came to (dutch courage) I was ready to meet these people.
I was starting to wonder what was in store for us and walking out through the big main entrance onto Euston Road I was confronted with a selection of Limousines and a selection of blokes wearing sharp suits and aviator sunglasses, I guessed I was in the right place. After standing around for 15 minutes I had noticed a few "odd" sorts loitering around the area. For starters there was a guy in leathers sat on a motorbike reading a newspaper and every time you looked at him he covered his face with the paper.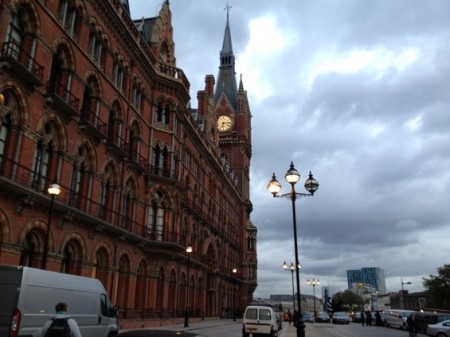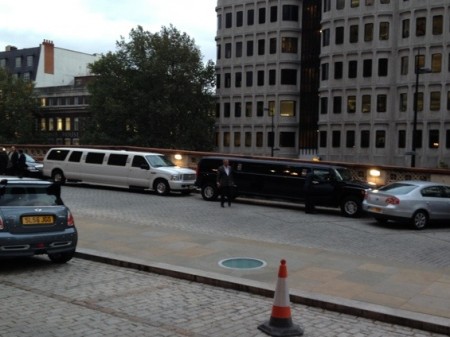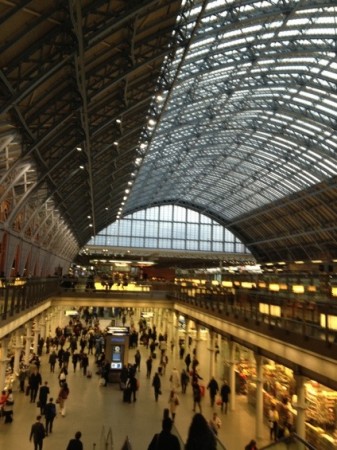 After a short while one of the guys in the suits started to approach people holding a placard with the Telmap M8 logo on it, my suspicions were confirmed I was in the right place. I was great as Special Agent Pearce and promptly bundled into one of the limos. The limo was stuffed full of Champagne and nibbles and no sooner had I sat down I was joined by another blogger and then another and then another. Before long we had three limos full of people, people from all walks of life travel bloggers, tech bloggers, some car bloggers and some random people who decided to join in later on in the night. We were quickly joined by our special agent for the night who talked us through how the M8 app worked and then told us what was happening.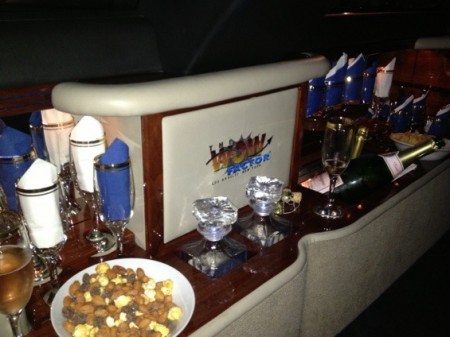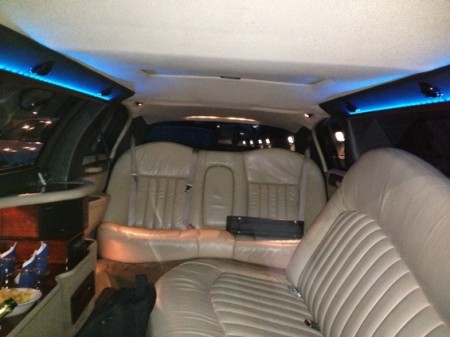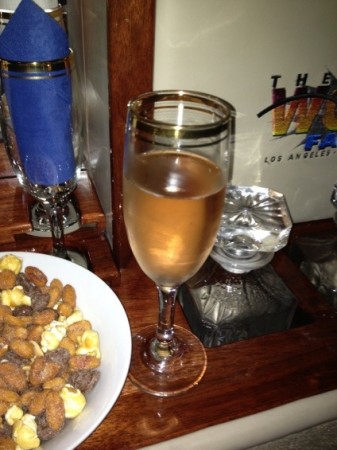 A valuable piece of artwork was due to be shown this evening in London at a secret location and it was rumoured that it was going to be stolen. Using the M8 app we found out that the dodgy motorbike rider (Twitter @Artlovingbiker) had tweeted something in our vicinity regarding the piece of artwork and a location. So off we went and searched for the location and helped the limo driver get to that location. Apart from the fact the limo couldn't fit down some of the streets it went smoothly and we found ourselves jumping out of the limo not knowing what to find.
What we got was a paparazzi welcome outside a nightclub showcasing some new pieces of art, the art was a bit odd and we were to witness the unveiling of something special. Enter stage left a quirky artist type who managed to fit in several iOS6 Maps bashing jokes into her unveiling speech. At this point we were under no illusions of the whole staged nature of the evening. We were basically being shown first hand what the app was capable of. Needless to say the artwork had been stolen and the special agents suggested we search for tweets in the area to maybe search for clues. Several problems here, we were underground and there wasn't a signal and no robbers tweet stuff seconds after robbing a piece of artwork worth £8 million. But lo and behold he had tweeted something and we set off in pursuit.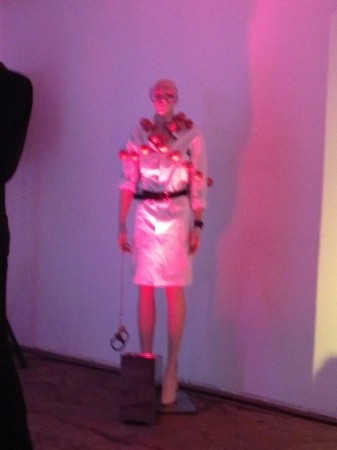 We ended up at a pub in the East End, where the landlord liked his art and he showed us his various pieces of art including some odd urinals. His behaviour got odder and odder and he ended up in an argument with the special agents. Then the girl who was previously dressed as the quirky artist who was now dressed as a barmaid started letching out of the pub window at the leather clad motorbike rider from before. He we go the next stage of the event, once again we checked out nearby tweets and found a clue leading us to Shoreditch Town hall.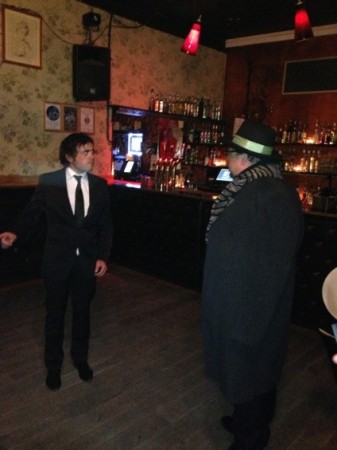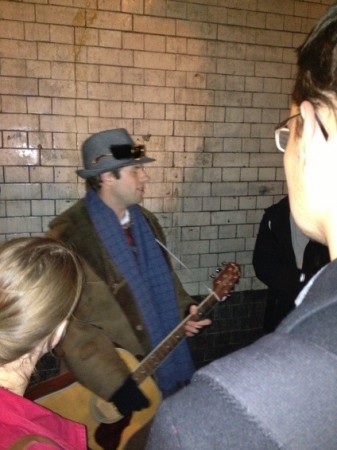 A short walk later and we found ourselves at the town hall building about to barge in on a civil ceremony, where the happy couple had apparently paid cash as they had just made £8 million. So we barged in to find that the bride was the quirky artist/barmaid and the groom was the motorbike guy. Needless to say the ceremony was cut short by the special agents and in walked the Telmap head marketing woman Tsipi to tell us more about the app.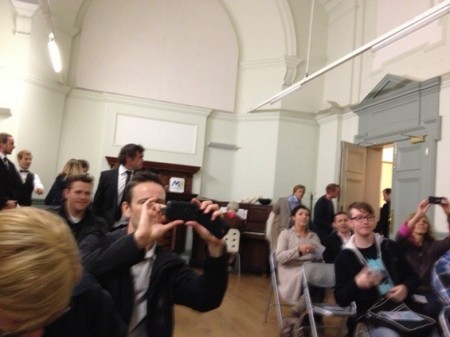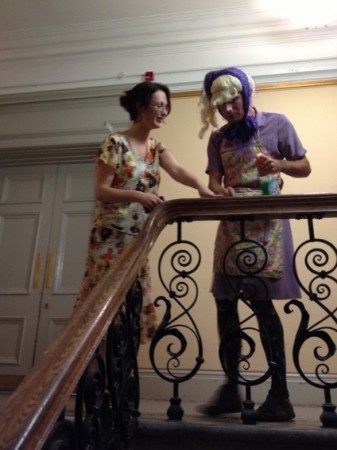 Telmap put on a great event for us, it was good fun and we got to try out the app first hand (see our separate review published minutes after this). Their app really has potential, especially if they keep on adding third party services like Trip Advisor and Yelp. They told us that they plan to add vouchers into the app later on this year and also that they plan to add extra voices to the navigation side of things.
Best of all though the app is free and it will always remain free and as I will say later on today, why not give it a go, the links are below.
Android version – Play Store Link – M8
Apple version – Appstore Link – M8