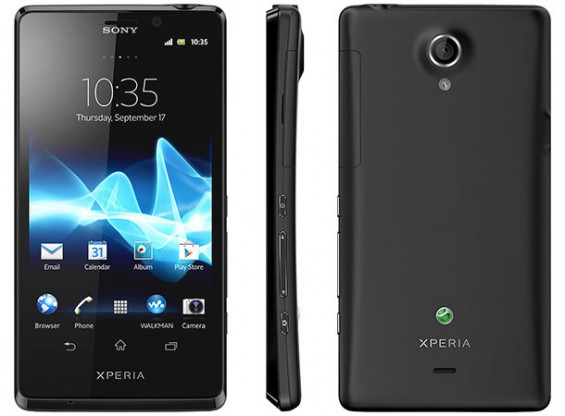 The new 007 movie will, as usual, feature some rather awkward and obvious product placements. Remember Bond jumping into that Ford Fiesta in the previous film? Yeah. That.
It seems that O2 will bag the exclusive on his new phone – the Sony Xperia T.
Exclusive?
Well, we assume this is a limited exclusivity deal, because Three have told us that they were getting it too. O2 tell us that it'll be launched as "The Bond Phone" exclusively to O2 in black, so there's the chance that perhaps Three will get it in another colour, or we'll just carry on sitting in the corner getting confused. Something.
Update – OK, apparently they mean "exclusive" in the sense that it's the only version pre-loaded with Bond content, like a 007 ringtone (dang-a-dang-dang-dang), themes, screensavers, behind-the-scenes video blogs and a geo tagged photo gallery showing the film's locations. It also comes in a special James Bond box.
Perhaps we should say "The special Bond version of the Xperia T with ringtones, screensavers, maps, screensavers and 007 videos is Exclusive to O2″.. ?
So you can get the Xperia T elsewhere, but it won't have the Bond stuff on, and girls won't swoon over you either. Loser.
You want to be Bond? Get the O2 version. Otherwise you're just a "normal" with a really nice phone, dude.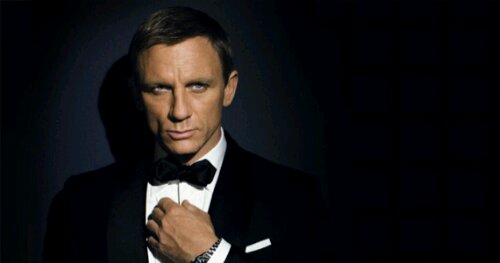 Anyhow, as you've seen in our unboxing it's got a 4.6″ hi-def screen, 13 megapixel camera, 1.5GHz dual-core chip, NFC, 1080p HD video recording and integrated lasers to shoot badies.. *PEOW* *PEOW* ….. maybe.
Link – Sony Xperia T Unboxing
James Bond's smartphone of choice, Sony's Xperia T, launches exclusively to 02

19th September: London, United Kingdom – Sony's new flagship phone, the Xperia T is set to launch as 'The Bond Phone' exclusively with 02, in black. Featured in this year's highly anticipated James Bond movie, SKYFALL, the Xperia T delivers the best HD experience in a smartphone and the exclusive-to-02 packaging and content makes it the ultimate secret agent gadget.

Beautifully sleek, The Bond Phone is pre-loaded with SKYFALL content including: the 007 ringtone, themes, screensavers, behind-the-scenes video blogs and a geo tagged photo gallery showing the film's locations. Complete with exclusive James Bond packaging, it also comes with an action-packed 007 Legends game available on PS3, XBOX 360 or PC for a limited time only.

Featuring a 4.6" high definition reality screen, 13 megapixel fast capture camera and 1.5 gig dual-core processor, The Bond Phone, also comes preloaded with four SmartTags, 1080p HD video recording and PlayStation® certification for the ultimate gaming experience.

Catherine Cherry, Marketing Director for the UK and Ireland at Sony Mobile Communications, said: "The latest James Bond film, SKYFALL, brings together Sony's flagship products and core offerings, celebrating Sony working as one. We are very pleased to be partnering with 02 to help highlight this unity and provide an exclusive package, giving consumers the opportunity to experience the life of a secret agent with The Bond Phone."

As you'd expect from James Bond's smartphone, the Xperia T features only the best of the best with sharper, faster and better media applications from Sony. Whether it's classified information or just your favourite pictures and music, 'One-touch' sharing (via NFC) makes passing on content easy and instant. Running Android Ice Cream Sandwich, with an update coming to Jelly Bean, this smartphone is crammed with action and those wanting to get their hands on it will need to be as quick as 007 in a race to complete his next mission.

The exclusive Xperia T, aka 'The Bond Phone', will be available from 02. For more information visit: http://www.o2.co.uk/