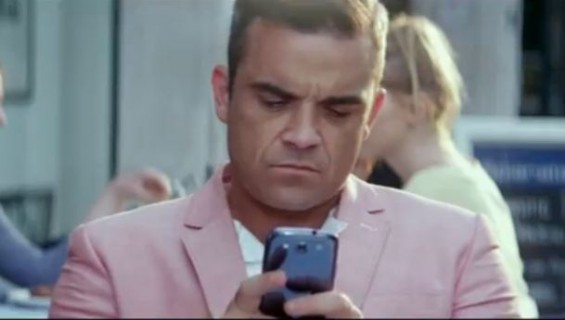 Robbie Williams popped over to the UK recently to film the video for his latest song, "Candy". The Samsung Galaxy SIII gets shown a couple of times … well… actually it gets shown about four times during the video.
Both Robbie and the candy girl seem to have got themselves one, with Robbie sporting the blue and the lovely lady getting the white one. Samsung recently got loads of SIII handsets included in the epic Olympic opening ceremony too.
Sure, you might not think it's newsworthy, but I was forced to sit through this video several times this evening …. so..
Oh, and I wouldn't advise watching this with small kids because he catches fire at one point. Not really, but y'know…
Update – We've binned the original version and added the Max Sanna & Steve Pitron mix, which is much better.. 🙂