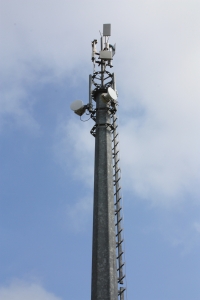 It may only be Tuesday and we're yet to see what Apple have to offer (and I think we all know what that will be) but this week is already pretty exciting. We have our first concrete promise of 4G and from EE (formerly Everything Everywhere) and they've snapped exclusive handsets in the form of the promising Nokia Lumia range (920 AND 820)!
For me it's brought up the question about who will be getting my money in the years to come? How about you? Will you be faithful to your current provider or will you jump ship to try out the new speeds of 4G?
I've been thinking, but I think I will be staying put. I'm with Three currently because of their true 'all you can eat' data plans. In the space of just over a week I can go through 10GB so it makes sense. Currently there are no hard facts about the EE plans but I haven't heard the word 'unlimited' yet. The improved speeds are tempting but Three haven't announced their plans yet. Interestingly Three have a partnership with Orange with regards to local national roaming, this means that if your Three signal drops out it might roam across onto the Orange (now EE) network if you can get signal with them so you can still make calls. Could there be an agreement between these networks further to offer a wider 4G spread? I doubt it but it's an interesting idea.
How about if you are on O2 or Vodafone? They have been quiet too about their 4G schedule, although its worth mentioning that them, along with Three, threatened (but never actually filed) legal action against EE if they release 4G on their network, so I think it's safe to say the other guys are a little way off.
What about if you are on the smaller virtual networks? GiffGaff? Tesco? Virgin Mobile?
Actually, Virgin is another interesting case because they to use the EE signal network already whereas GiffGaff and Tesco are limited by what O2 can achieve.
So there we have it. What network will you be on in a years time? For most of you a big factor is where in the UK you live, you can check out initial coverage areas by heading over to read our round-up. For me it's still about Three. Until someone can match their data plans I am happy. Although, I would LOVE a Nokia Lumia 820 so if any Nokia reps are listening… 😉
As an aside, since the Three name stems from their initial support of the 3G network will 4G bring about a re-branding to Four? Only time will tell.