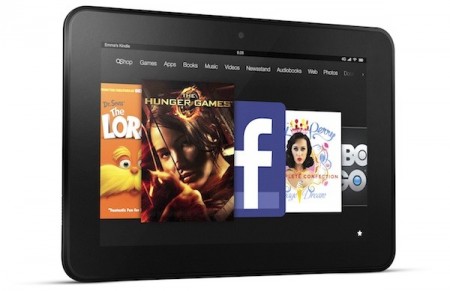 You might have seen over the last few days a few people who were, arguably rightly, very put off by the idea of having their brand new shiny Kindle Fire HD cluttered with intrusive lock screen ads. Well fear not! Amazon has come out with a simple solution to get rid of those pesky adverts… unfortunately it'll involve $15.
Amazon's spokesperson told TechCrunch that;
"We know from our Kindle reader line that customers love our special offers and very few people choose to opt out. We're happy to offer customers the choice."
If you have a different opinion to Amazon's spokesperson, you do choose to get one of the new Kindle Fire HD's and you remove the ads for $15 you've done pretty well! The old e-ink Kindle line-up cost $30 to banish the ads!
Unfortunately we don't know what the costs will be for those of us in the UK who are looking to do the same. But, what do you think? Are you planning on getting one of these slick pieces of kit? Are you happy to have the cost of your tablet subsidised by adverts? Let us know in the comments below!
Via TechCrunch