Last week the Amazon Appstore became available for users in the UK, this was a good move because of the daily free apps. Today you can get Officesuite Professional for free, saving yourself a few pounds whilst your at it.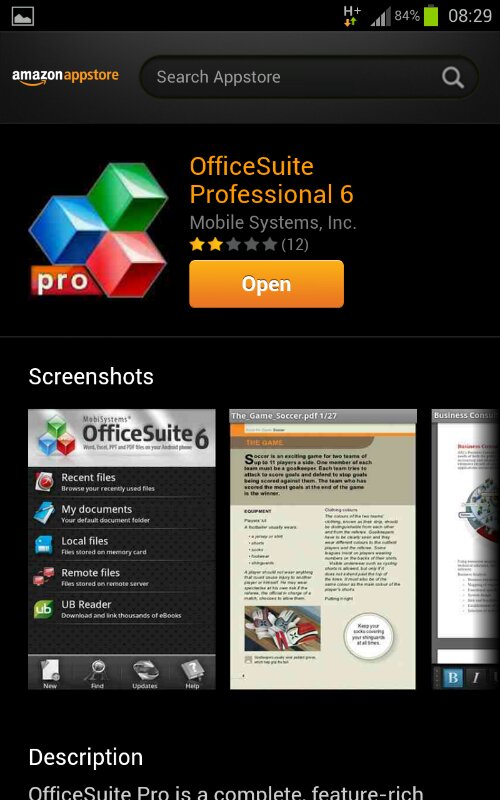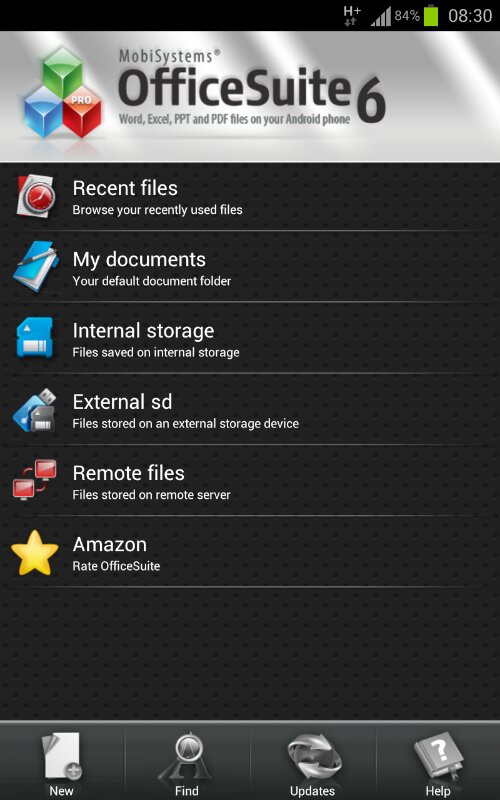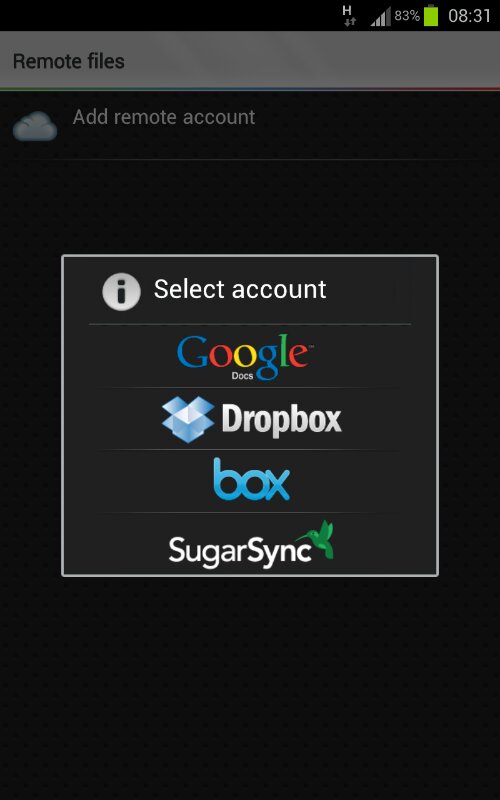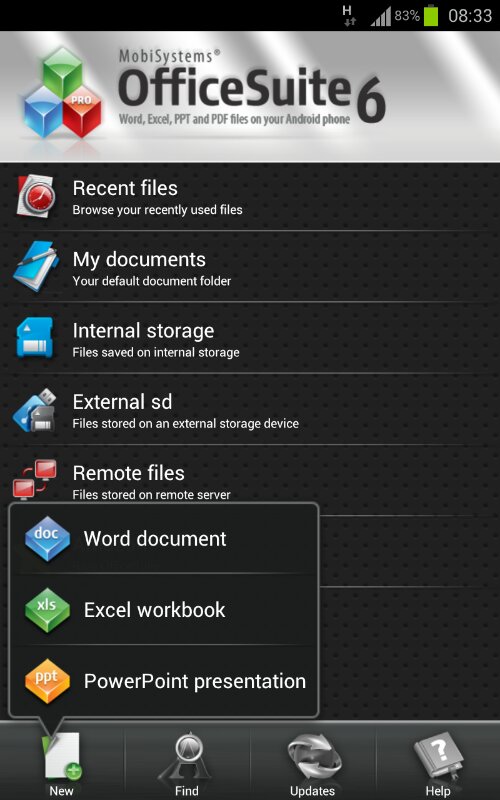 The app supports a whole host of different file types and storage types, you can even access documents from your Cloud storage.
If your wondering how to get the Amazon Appstore take a read of this article here, and click the link to install it.
I haven't yet worked out how to link to the free app of the day so your going to have to go it alone.
Here is the app description:
View, Edit, Print and Share your office documents on the go! OfficeSuite Pro – Your office documents on the go! Made by MobiSystems, OfficeSuite Pro allows you to view, create, edit, print and share Word, Excel and PowerPoint files on the go. One can also open attachments and see PDF files on an Android based phone or tablet with our feature-rich mobile office solution.

OfficeSuite Pro includes a File Browser and integration with Sharing Service Leaders: Box, DropBox, Google Docs, SkyDrive and SugarSync – to give users a multitude of options on how to manage files and attachments.

OfficeSuite Pro is a leading-edge office productivity application that has been chosen to be pre-loaded onto over 50 million (and counting) devices worldwide by such prestigious manufacturers like Sony Ericsson, Alcatel, FoxConn, Archos, Pandigital, Polaroid, Olivetti, Coby and a host of other major players in the Android Mobile Device market.

*** Now offering Microsoft Office Font Compatibility Pack (sold separately) *Note – OfficeSuite Pro comes with a base pack of ready-to-use fonts. Purchasing the Microsoft Office Font Compatibility Pack is optional and it ensures that you have the licensed versions for complete font compatibility.

OfficeSuite Pro 6.5 New Features: * Print – ability to print documents with Google Cloud Print or previously installed third party print solution * Convert to PDF – convert your text documents to PDF files * Spell-check- ability to check and correct the spelling of text documents (based on Google ICS spell-check) * New supported formats – opening of XLSM, PPTM, PPSM and DOCM formats * Thumbnail preview in Slideshow mode * Animated Slideshow -support for animated slideshows * Embedded images (in Excel module) * Embedded charts (charts appear directly on the Excel spreadsheet) * Extended cloud support – now compatible with Microsoft SkyDrive * Widget for recent files -view the last opened files at a glance with the OfficeSuite Recent files widget * WiFi Direct support

OfficeSuite Pro consists of several software modules that share the same look and feel, and allow you to view, create and modify office documents on the go: * Intuitive Toolbars for the following: * File browser * Text document module * Spreadsheet module * Presentation module * PDF Reader * Email reader

File Formats Supported: * Text format – DOC and DOCX, DOCM, RTF, TXT, LOG * Spreadsheet – XLS, XLSX, XLSM and CSV * Presentation – PPT, PPTX, PPS, PPSX, PPTM and PPSM * Other formats – PDF, EML, ZIP

View Attachments and Share Documents: * Easily open most email attachments * Works with Outlook EML files * Share documents via Email or Bluetooth * Use with a primary sharing service such as Box, Dropbox, Google Docs, SkyDrive or SugarSync for efficient file handling

OfficeSuite Pro is the only Android OS mobile office application that allows opening of password protected documents