No I'm not referring to the Motorola event in New York. I'm referring to the Nokia event on the same day. I should have perhaps titled this "Why I'm looking forward to Windows Phone8" as that covers the bigger picture here.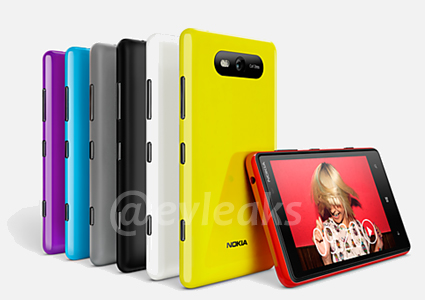 A few days ago at IFA we saw the beginnings of what was to come, no I'm not referring to the strange alphabetical naming convention of Sony. I mean the Samsung Ativ S, it showed us that a Windows Phone can be a high end premium device, it showed us once again it's ok to lust after a Windows Phone device. It's going to be Samsungs best looking device.
There have been lots of images flying around the internet showing us what the new Lumia might be like. Personally I think whatever they announce it is going to be pretty special. For me it isn't about the hardware at the moment.
The issue here is Windows Phone 8. The support for higher spec devices has allowed manufacturers to create devices that on paper can easily compete with other current devices. People no doubt will still be crying out that these new WP8 don't have quad core processors, but once again we will no doubt see that Windows Phone doesn't need it. That is unless HTC use the quad core S4 Qualcomm chip in the HTC Zenith (as rumoured). We shall be eagerly awaiting that announcement.
Over the last few days rumours have been escalating regarding Samsung, Android and Windows Phone. Apparently Samsung are going to concentrate more on Windows Phone and less on Android. I can't see it myself, either way having another big name OEM committed to the OS will be a good thing. My excitement seems to be coming from the fact we have three big names in the mobile industry all about to release Windows Phone devices. This will hopefully motivate developers, carriers and other manufacturers to get behind Windows Phone.
Why do I care? I hear you say. Well, the whole Apple vs Samsung thing stirred up a lot of emotions in the tech world. Most of the big OEMs seem to be concentrating on just suing each other. I think if there is another competing platform they will concentrate more on producing nice new innovative ideas rather than trying to wrangle patent cases.
I don't like the way Android is going, with manufacturers bringing slightly newer versions of devices each year and not really pushing the boundaries. Apart from over priced cameras with Android on them.
I can't wait for Windows Phone 8 to come along and give us a third viable choice. Also so that I can distance myself from the Android vs Apple squabbling. In a few months time we will potentially have six new handsets to choose from, with more to come from other OEMs. I can't wait. The only issue that I haven't really heard much about is the app situation.
The app situation
Windows Phone 7 when it arrived didn't have many apps, there weren't many big name developers on board and a good portion of what was available was basically pointless. Then along came Nokia with their Lumia range. Microsoft and Nokia obviously paid a lot of big name developers to make apps for them and things were improving. In the build up to the release of WP8 we haven't really heard many developers announcing support for the platform. I'm a little concerned whether it's going to be history repeating itself.
So I say bring on the Nokia event this week and bring on the HTC announcement for their new devices and let's take the fight to the competition.