September the 18th is date when Motorola are due to unveil their next device to the UK. They have sent press invites out today and not a lot has been given away.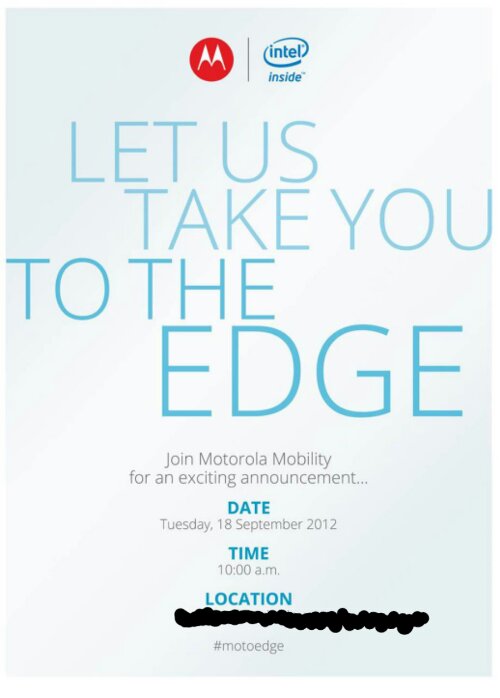 LET US TAKE YOU TO THE EDGE
So from this we can't guess much. The two logos at the top however tell us that it is probably going to be one of those rumoured Intel Medfield devices. If this is the case it will be the second Medfield device in the UK following the Orange San Diego.
We are hoping to be at the event in September so keep your eyes in our direction in a few weeks time.