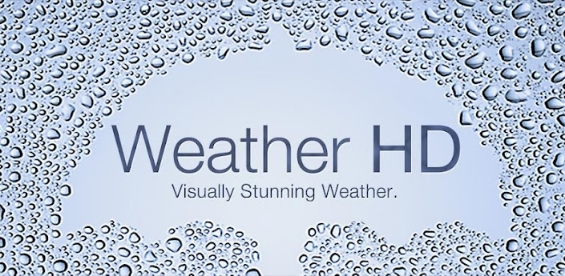 iOS users may well be aware of the popular app Weather HD.
This visually stunning weather forecasting app has now been made available for Android devices.
The weather is displayed in high-definition videos, with accurate weather forecasts from all around the world and comes complete with 7-day and hourly forecasts and an on-screen clock.
Features include:
• Works on all Android phones and tablets.
• Gorgeous animations depicting the current weather.
• Add an unlimited number of cities.
• 7-day and hourly forecast.
• Swipe the screen to switch between your cities.
• Enable from Settings: Precipitation, Heat Index, Pressure, Dew Point, Wind Chill and Visibility.
As a first release this app looks like it has plenty of potential.  The app doesn't currently include widgets and lots of features that are in the iOS version are missing however with further development this could easily be the most visually pleasing Android weather app available.
Weather HD is available free or a paid for version is currently £0.63