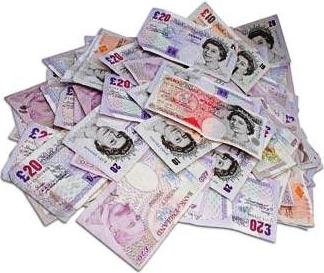 The number of smartphones in use around the world is growing everyday and the functionality that they offer is growing with it.  Things that previously could only be done at home or on a visit to the local high street can now be done on the move, be it on the commute to and from work, travelling to school, on a day trip, just about any journey you can imagine.
One thing that has been revolutionised over the last few years is the way that we do our banking.  It started with telephone banking which then moved onto internet banking.
The internet has of course moved on too and now that smartphones are in the ascendancy the majority of the high street banks have realised that customers appear to want to be able to bank on the go.
What is interesting however is the results of a survey carried out by FridayFriday.com which show that only 18% of users were happy to carry out mobile payments on their handset through the banking apps yet 84% of those polled were confident with banking online.
Despite the controls in place 82% felt that they were more likely to be victims of fraud when banking through a mobile handset.
Surprisingly 23% of people said that they preferred to carry out all of their transactions within the confines of a branch whilst 11% said that all of their banking is completed over the telephone.
I personally use a banking app from one of the major banks and there are some quite stringent checks when first registering and a password is requested each time I log in.  The registration process is automated and at no time does a human take any details.
When compared to telephone banking where the user is verbally giving potentially confidential information to another person and mobile banking looks rather secure all of a sudden.
There are the same security tools available for your smartphone as for your desktop computer from anti-virus to mobile relocation apps which means that the protection afforded to mobile banking is at an even level if not greater than the protection provided for your home pc.
An overview of the main banking apps for Android devices can be found here with an iOS version coming soon.
Are you worried about using a mobile banking app?  Are you a frequent user?  Let us know your thoughts over on our forums.