Gemini make a range of budget tablets, one of which was reviewed by Ronnie a few months ago (review here). Yesterday Gemini announced a new model to add to their ranks.
The new tablet will be called the Gem9212 costing only £229.99 and it will feature the usual selection of Android 4.0, a 9.7″ 4:3 screen, 16gb memory and the main highlight is a Cortex A9 Dual Core CPU and a Quad Core GPU which should make it great for films and gaming. Here are a few shots of the device.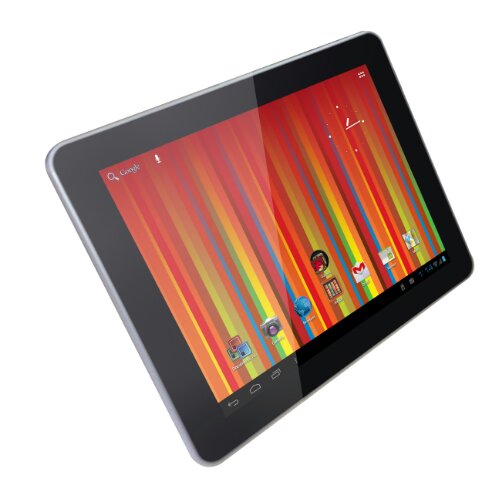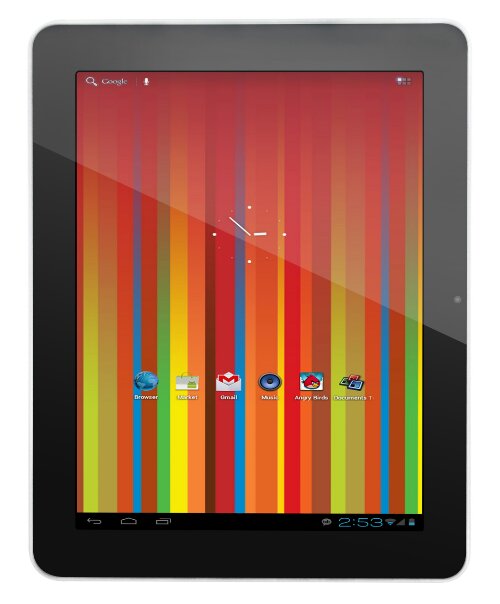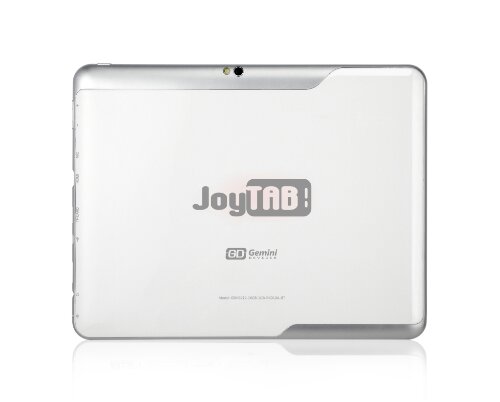 Interestingly the images show the Android Market icon. Which may be a mistake, I will ask the question of Gemini about whether or not it is Play Store certified. The press release certainly doesn't mention it. Also no mention of an actual release date either. In the past I have liked 4:3 ratio tablets for web browsing, so if this one comes out soon and has the Play Store I might just get one of these.
Here is the full press release. I will post an update later once we get some answers to my questions.
Update – Gemini have got back to me and have said that the Gem9212 does include the Play Store and it will be released in about two weeks.
Birmingham, UK. 20 th Aug, 2012. Following the success of its first entries into the Tablet PC market, UK based, mobile consumer electronics brand, Gemini Devices is back with a new Dual Core addition to the JoyTAB Tablet PC series. The Gem9212, which features a 9.7″ IPS display, Android 4, Quad Core graphics and up to 7hours battery life, is a powerful Tablet PC ideal for gaming, HD video entertainment and blazingly fast web surfing.

Thanks to Cortex A9 Dual Core processing power, Quad Core video graphics and 1GB DDR3 memory the Gem9212 is a powerhouse Tablet PC achieving a Quadrant score* of 4175, and a SunSpider** benchmark of only 1590.1 – making it one of the fastest tablets currently on the market. (Please also see further benchmark scores below.)

The Gem9212's centrepiece is the 9.7″ 1024 x 768 Capacitive Multi-Touch Screen which not only ensures sensitive, responsive and speedy user control but also features IPS panel technology to deliver super wide viewing angles, ultra sharp images and a vibrant colour palette for an eye popping visual experience. The stunning IPS display is housed in a slim design and flaunts a premium white finish for a timeless look.

The Gem9212 features Google's acclaimed OS, Android 4.0 (Ice Cream Sandwich) providing access to over 600,000 downloadable applications from multiple Android app markets, as well as simple navigation, advanced multi tasking support and a speedy web browser. Get online with super fast WiFi 802.11b/g/n, stay online with enduring battery life.

To complete the package the Gem9212 boasts: both a front and rear mounted 2.0MP camera (rear camera includes Flash); plenty of storage options for media content, with 16GB built-in storage supplied as standard, and a Micro-SD slot to add a further 32GB any time; built-in Bluetooth technology to connect wirelessly with an arsenal of Bluetooth enabled external devices; and Micro USB and Mini HDMI for simple, seamless connectivity to a TV or PC, which enables content to be enjoyed on the big screen in stunning High Definition.

Play hard, look good for only £229.99 inc. VAT! The Gem9212 will be available to buy from various UK retailers and is supplied with a one year warranty, which is fully supported in the UK, as standard.