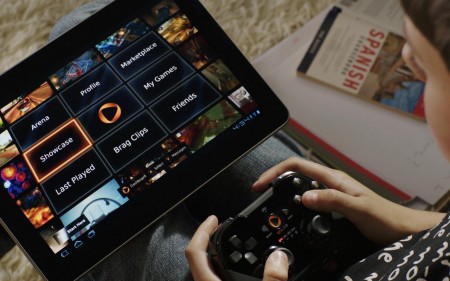 Ouch.
This morning OnLive have announced that they have sold their assets and name to a new company who will take over the online stream gaming company.
So unfortunately for HTC this means all ties with previous investors are severed. Which for HTC is $40 million.
HTC invested in OnLive in February 2011 and as far as I have seen they didn't really push OnLive very much. Apart from seeing some videos of people using it on an HTC Flyer thats it. I haven't seen it pre-installed on many devices.
This is going to dent the Quarter 3 figures for HTC, following poor figures for Quarters 1 and 2. HTC really need to do something huge and good soon. Something that will get them so money.
Maybe it's the upcoming 3 Windows Phone 8 devices or the refreshed HTC One X. Either way people at HTC are going to scratching their head this morning.
If you are an OnLive user do not worry, they have said that the service will not be affected and that things will just continue on.
Personally I think that OnLive need to drop their prices and improve the quality of the stream. My experience of playing has always been a little blurry and not ideal.
Sources – The Next Web – The Next Web