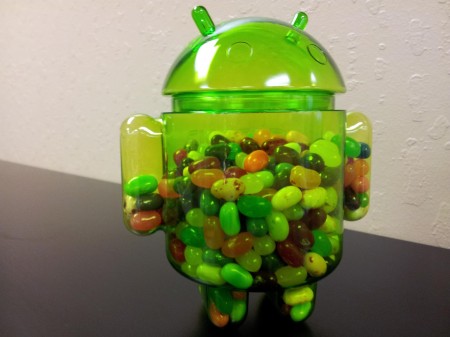 Asus, manufacturers of some of the most innovative tablets we've seen, including the Transformer series, the PadFone and the Nexus 7, have put a teaser on their Facebook page. Basically it's just a photo of an Android shaped jelly bean holder with the words, "When Mr. JellyBean is in the office, it means something good is coming. Like me…"
So, are the Asus marketing department just getting excited about their new sweet jar, or does this mean that there will be some Jelly Bean updates rolling out to the Transformers?
Of course, the Transformer Infinity is due in Europe any day now. Does it mean we'll get it running Jelly Bean out of the box?
Let us know your predictions!
Source: Asus Facebook Page