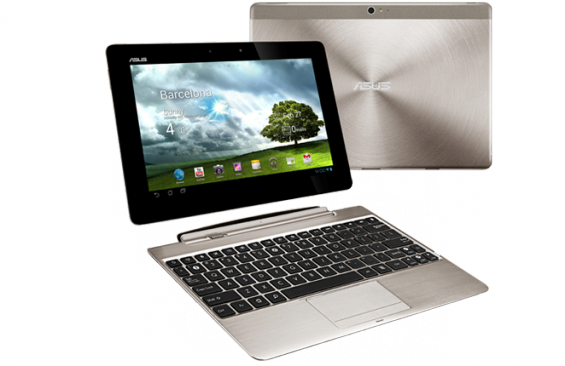 Like it or hate it, the new iPad is the device to beat in the tablet world. Something that Android based devices have been trying to do since the dawn of (tablet) time. Asus are about to launch their new contender to its title, and, whilst it's not on the shelves yet, benchmarking is the first indication as to how serious a threat it's going to be.
For a while the Asus Transformer Prime gave the iPad 2 a reasonable run for its money. Although the two devices were very different, the price-point made them direct competitors.
Now the new iPad is out Asus have got to react, and this reaction is the Transformer Infinity. The lucky guys that inhabit Ritchies Room have gotten hold of one of the first pre-release models and put the new kid on the block up against the new iPad in a battle of raw power.
All the major benchmarks have been run, and the results are very one-sided. Surprisingly, the Asus completely smokes (and I mean a fire at a cigarette factory!) the iPad in all but one of the tests. The screen on the iPad takes it by a whisker, but it's a closer run thing than you may think, given the incredible retina screen it has.
Now, it's got to be said that these benchmarks are only an indication of how much raw power a device has – a bit like comparing horsepower to decide which is the best car on the market – but it has to be said that these figures are very impressive, and make the Asus Transformer Infinity the new tablet to beat on the bench. Couple that with the extra flexibility and connectivity the keyboard dock provides and it's looking like Asus have built a worthy successor to the Prime.
There's no release date set for the Transformer yet, but rumours are that it could be as soon as early July, so get ready for a showdown!
For a video of the benchmark tests, click the link below:
New iPad vs Asus Transformer Infinity in Benchmark Tests (video)
Have a comment on anything you see on Coolsmartphone? Just head over to our forum and join the discussion.