So after the chat about old phones in the most recent podcast it got us all talking (behind the scenes) about all the phones we have had through the years. So, inspired by that, a few of us have put together our phone history! So, here we go…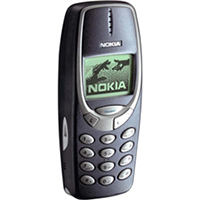 My first phone was the Nokia 3310. I had it when I was 13-14 and it was so that I could go out around the village with my new friends from the Secondary School and still be in touch with my parents. I loved that phone and among my friends we all had a Snake leader-board that kept going. I also had several facias for it, the greatest being a really good quality flame graffiti one. Unfortunately while playing for my local football team in Clacton they forgot to lock up the changing rooms at the pitch and someone came in and stole it…sad day.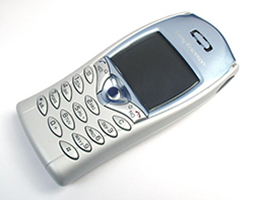 I needed something to replace it with, fortunately one of my Fathers employees had recently moved on and left his work phone in the office! So began my long relationship with Orange. The worth of the business contract meant that I could upgrade once a year to whatever I wanted for free, starting with the Sony Ericsson T68i. This was a fantastic phone and quickly made me the envy of all my friends because I had a camera phone! Albeit via an attachment, but I could take photos and upload them to Myspace! The rest of the phone worked flawlessly and had amazing battery life. Even with the heavy use a teenage boy might put through a phone with a camera and an unlimited text plan it still gave me almost a week on a charge.
From here on in I am not sure on the exact order of these but I shall try to remember them all at least…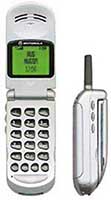 Motorola V50. This phone was lots of fun! It hardly did anything but looked super cool. It was also one of my most reliable phones. It came from a friend who didn't need it and it's never found it's way back and now lives with me, still have it. I like the fact that (today) it looks like a toy phone but back in it's time it was cutting edge. This phone was actually placed in between the 3310 and the T68i but it was only in use for a month while the T68i section of the business contract was transfered over to me.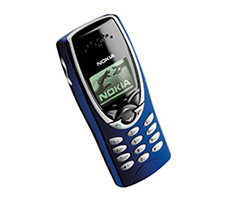 Nokia 8210. I don't remember much about this phone. I had it quite a lot though because it was often used as an interim phone when mine had to be upgraded or if one broke. I think it was my fathers early on after his first Motorola. I am not sure of the model of Motorola but it took the credit card sized sim card, you get the picture. This Nokia though was a great phone. Very small and very reliable, it was the perfect phone to sneak into my blazer at school and hide away when the teacher was looking.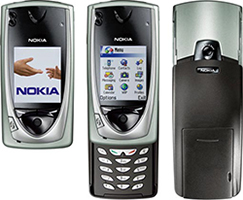 Nokia 7650. I didn't have this one for very long, it used to belong to my Father and when he upgraded it went into our 'phone cupboard' (we still have most of these phones I am listing) to be used as a backup. A few months before upgrading I used to use this phone (amongst others) because I was bored of my current one and wanted something different. My favourite thing about this phone was the slide mechanism, the camera and Bounce.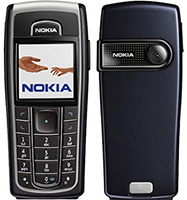 Nokia 6230. This was during my 'I need a business phone' stage. My friend's Dad works at O2 (financial director or something) and he had one of these so I decided I needed on too! It was brilliant, like my old 3310 but improved in every way. Lighter, smaller, had a camera, colour screen, better performance…the lot. A few months before I upgraded from that I spray painted the case bright red to be different. Worked fine except when the weather got warm the red paint would get a little soft and I ended up putting fabric prints into it from my pockets.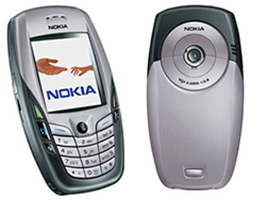 Nokia 6600. This was a BRILLIANT phone. The screen felt HUGE and the rest of the phone was built excellently, a good example of this was the fact that the thumbstick navigation never broke, unlike the T68i. I had this one for the entire length of the contract and didn't get bored. I think I had this before the 6230 and it introduced me to memory cards.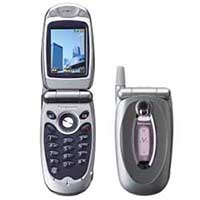 Panasonic X70. I am quite happy to say that this is one of the best phones I have ever owned. It didn't do the most fantastic of things but it look great, was really nice to use, had a fantastic battery and never went wrong. I really enjoyed this phone and have one currently as a backup. A year after I had stopped using it though I lent it to my Aunt as her phone had broken, within a month she had destroyed it…no idea what she did. My current one was £3 from eBay.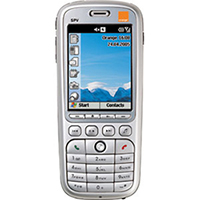 Orange SPV C550 (HTC Hurricane). This was my first experience of Windows Mobile, and it was great. All of a sudden there was so much I could with my phone! An large community behind it too so I could find different games and programs to run on it. The media controls on the front made it great for using as an MP3 player too, it made my transition from phone to smartphone much easier. Also…this will be where I discovered Coolsmartphone.com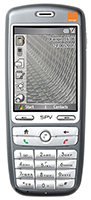 Orange SPV C600 (HTC Faraday). I didn't have the C550 long before the C600 came out. Fortunately my Dad was due an upgrade when the C600 came out and he upgraded to that and gave it to me and he took the C550. This was brilliant. It gave me everything the C550 could but it look really professional in the process. If you ask me, this is where HTC devices really started to look nice. It also bought Windows Mobile 5.0 with it, woorked like a charm on a little phone like that. Towards the end of it's use though the joystick had completely given up. Since it was the only way to navigate the menus it was pretty much un-usable. I still have it though.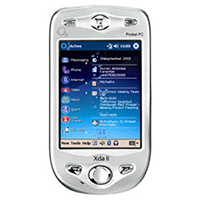 O2 XDA II (HTC Himalaya). This was my first touch screen device and once again, put me back at the top of the envy list at school. I didn't make full use of this phone (much like the C550 and C600) because I was still only at school so, truth be told, didn't need a device like this at all. However, it was still amazing fun to have something like that and I wasted many an hour playing Bridge Builder in the common room.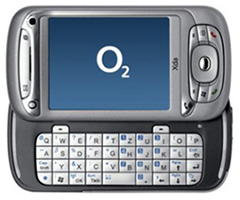 O2 XDA Trion (HTC TyTN). The Himalaya made me realise I needed buttons. Typing out texts with that stylus took forever, this seemed like the perfect solution. I still had the cool factor of owning a PDA and making me look like a busy businessman, but I had a slide out QWERTY so I could text quickly and (most importantly) constantly. 🙂 This is the phone that made me fall in love with Windows Mobile (it only took 4 phones) and I'd spend hours on XDA Developers downloading ROMs and finding CABs (remember those?) to install that did weird and wonderful things. However, towards the end of my ownership of this device the iPhone came out. Now I was lusting after a device I could poke with my finger and slip into my pocket (the TyTN wasn't exactly small…).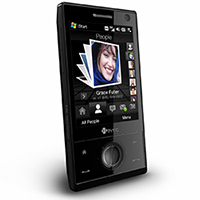 HTC Touch Diamond. Wow, what an amazing phone this was. The dawn of a new age of UIs the Touch Diamond introduced the world to TouchFlo 3D. TouchFlo wasn't new, it had appeared on the HTC Nike and HTC Vouge before hand. However, this particular evolution bought the 3D transitions and animations that polished off the beginning of Sense! On top of that, it's simply the best looking phone I have ever owned and very usable despite being quite small.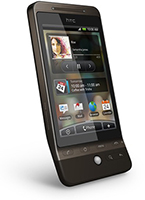 HTC Hero. My love for Windows Mobile was only just being kept alive thanks to a lot of effort from HTC to improve the UI, the arrival of the Hero made me jump ship pretty quick to Android. HTC Sense bought a new fresh look at their interface and married with Android it was brilliant. I started making videos about my experiences and apps that I liked and suddenly I was writing for this website that I had enjoyed reading since the SPV C550! I don't think I need to give you a review of this handset, you all know it…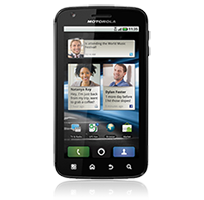 Motorola Atrix (Current). So now here we are on the Atrix. To get the Hero I had to sign myself into an 18 month contract, that felt like a long time. Back when I first got a phone I was getting a new one every 12 months, this was quite a quick turn around (my friends had their phones for 2-3 years) so I was known as the guy that always had the new tech. Now here we are and being even 4 months behind the curve can see you miss out on a lot!  Lots of fantastic handsets came and went while I was locked into this Hero and I was determined to get something brilliant. I had my heart set on the Samsung Galaxy SII but by now our Orange contract wasn't as  influential as it used to be. I had to take a step down the ladder a little and settled on this Atrix and I'm very happy with it! It has a dual core Tegra, loads of storage space, a qHD screen and a big battery to power it all along (will go for a couple of days easily). Now though I have graduated University and landed myself a job working in a 'Smart Systems Unit' (I'll leave you guys to guess what that might be) so I am hoping that when the end of the year comes along and this much rumoured 'Next Nexus' phone comes along I'll be in a position where I can buy it. I love my Nexus 7 and would be excited to own a Nexus phone too.
For the sake of completeness it's worth mentioning the carriers that I have been with over the years. The Nokia 3310 was on BT Cellnet which quickly became O2, the Motorola V50 was too. Since the T68i everything has been on Orange, including the O2 branded handsets. Now I am on Three with the Atrix, it was an upgrade from my Hero then unlocked.