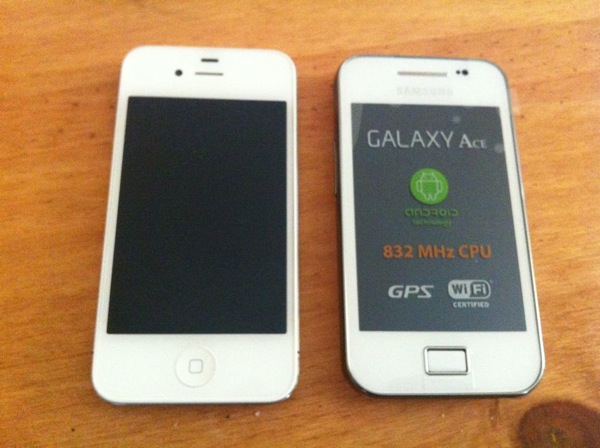 Todays news from the Apple vs Samsung case which rumbles on in California, is that Samsung asked the court for a judgment as a matter of law. They argued that Apple did not do enough to prove their case during their testimony, which concluded today. Whilst this was declined, Judge Lucy Koh did decide in favour of Samsungs arguments that the international Galaxy S, Galaxy SII and Galaxy Ace (picture above next to an iPhone 4) can not be featured any further in the case. 
The reason for this is that Apple had not been able to provide sufficient reasoning for why these products should be included. The trial only covers products that were sold in the US by Samsung and its subsidiaries and none of those devices fit that criteria. There are still another 17 devices on the list of accused devices, including the US variants of these models.
Samsung will now proceed to present its defense over the next few days.
Source – The Verge