Retailer MobileFun have announced availability and a price for the rumoured black Galaxy SIII.
That pretty much means the rumours are true.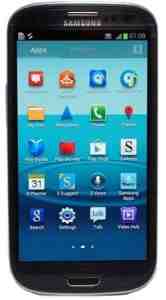 You can't really say much more about the Galaxy SIII. Another colour will certainly appeal to people who don't like the current white or blue models.
MobileFun are going to be selling the black SIII at £499.95 and they are saying stock is expected in 4-6 weeks.
Source – MobileFun