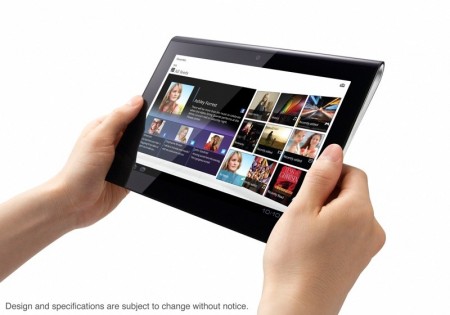 This morning when you woke up your much loved Sony Tablet S might have had a software update waiting for it if you're based in the UK. The update promises to bring stability fixes and optimizations, but unfortunately it's still Android ICS 4.0.3.
The update is only 9mb but it makes quite a considerable difference from what we can tell from our usage this morning. The whole interface is now noticably smoother, especially when you're scrolling through your app menu and they've nearly overcome the jitter when scrolling between your home screens. Although, there's not much change in the performance of any apps as far as we can tell.
If you've got your update then your build number will be TISU0R0030110 and your Android Version will be called 4.0.3 (release1a)!
It's great to see Sony are still commited to their flagship tablet, all we need now is a confirmation that we'll be seeing Jelly Bean and we'll be really happy!