The mobile security company Lookout have launched a new guide for parents whose children use or want a smartphone.
The guide entitled "Generation Smartphone: A Guide for Parents of Tweens and Teens" has been produced in conjunction with The Online Mom and outlines the important steps that parents can take to prepare their kids for owning a smartphone or another digital device
Issues raised and answered include help with determining if your child is ready for a smartphone, how to spot and handle bad phone behaviour, good smartphone care and mobile security.
There are lots of facts and figures as well as easy to understand graphics.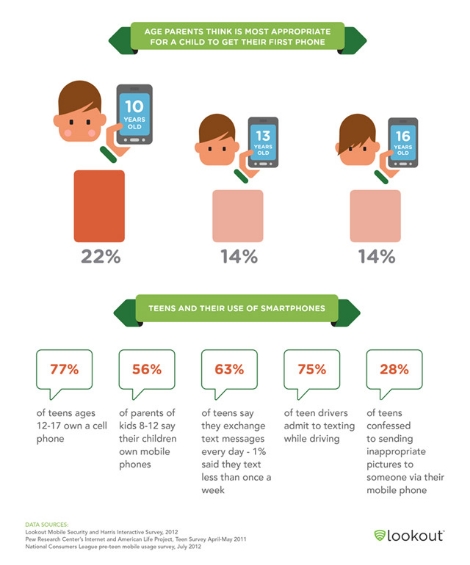 The guide is available both on the Lookout Website and as a downloadable .PDF  file and also includes a printable Phone Rules Agreement.