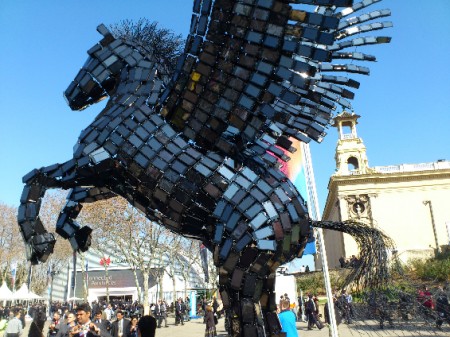 Those regular eagle eyed readers out there will have noted that this phone has already been reviewed by our editor in chief Leigh Geary, so instead of rehashing what he has already done, this will give you a different slant on this slim powerhouse.
Hardware
The phone is an entirely plastic affair with a two-tone hue and my review unit had a white back. It has an air of Galaxy S2 in the design with a raised back, but from the front it looks remarkably like the Xperia S. This makes a nice phone to look at and so slim, but it does not feel like it would break easily.
This phone will sit quite happily is most men's front pockets without causing any bulging of the pockets. It is also small enough that the ladies will not find it difficult to hold and use either. I believe the phone will come in three different colours – Black/White, Black/Pink and Black/Yellow and also just a plain Black model like Leigh tested.
The phone is powered by a 1.5 GHz Dual Core chip which is more than capable and allows you to move through the phone quite smoothly. I certainly didn't notice any bumps or hiccups and I normally use a Galaxy S3.
The 4.3″ screen really is up there in terms of quality with the big players such as Samsung and HTC. Being Super AMOLED it's likely using a Samsung-made part as they own the mines that the raw materials come from! I was use able to use the phone in sunlight with the brightness adjusted to a highish level but the S3 in my option is slightly better. All the usual connectivity options are here in the form of Bluetooth 2.1, Micro USB, WiFi, 3G Quad Band radio, 3.5 mm Audio out and Micro SD card support.
Well done for Huawei for including microSD support as I am often asked why these are not included in every phone. Here are some pictures of the phone attached below.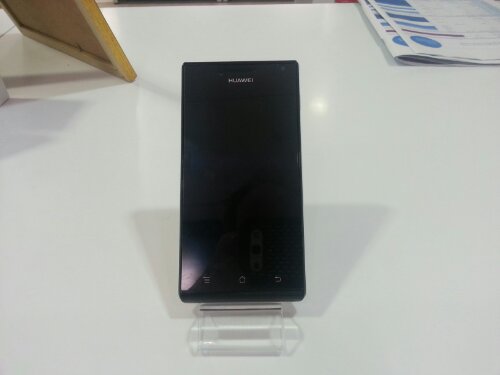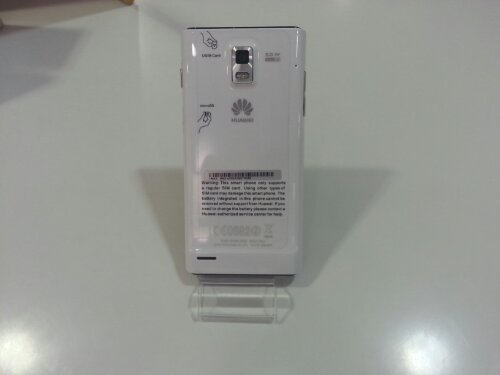 Software
First things first, well done Huawei – you released a new phone with an updated OS. Samsung, Sony, HTC heed this shot across the bows as a warning. Huawei are here and they want to play hard.
I also have to praise the launcher, I have the option to choose if I want stock or tweaked launchers. I love this. The software is pretty much as near to Vanilla Android 4.0.3 as you can get, with only a very light dusting of other apps.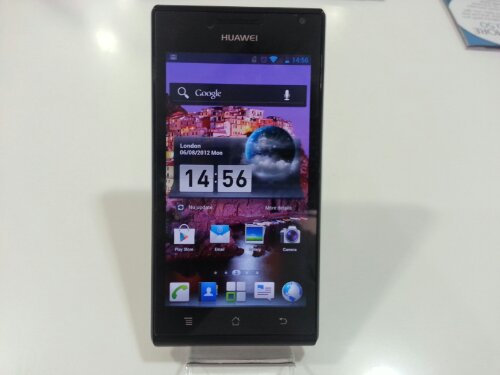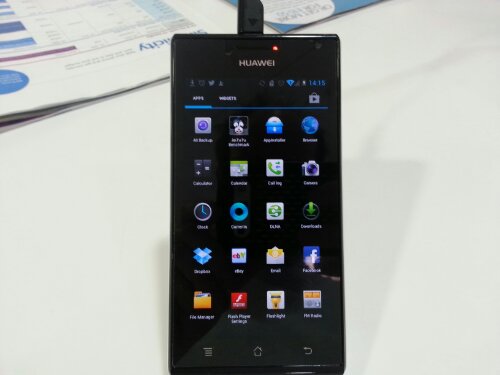 I don't know about any one else but I like the look and feel of stock Android. Google have made a great UI and it doesn't need much help in the way it works. That being said, the additions to the Galaxy S3 UI are very useful. If I was forced to choose, I would still go Vanilla.
Camera
There has been a little bit of work done to the camera UI on the P1. There's a range of options for scenes and also a face melting edit function which will produce some interesting results for you to post on Facebook and Twitter. Shots are captured in 8 megapixel resolution and do come out very well with little to no artifacts. Video will record at up to 1080p, much like all of the P1's rivals and it will also allow for zoom during recording via the volume buttons.
Here are some sample shots from the P1.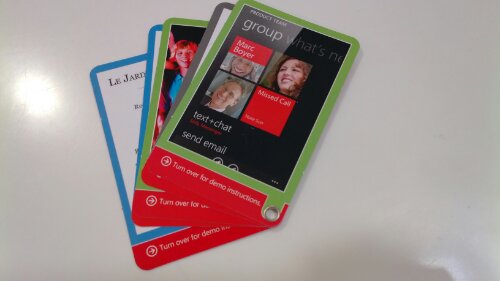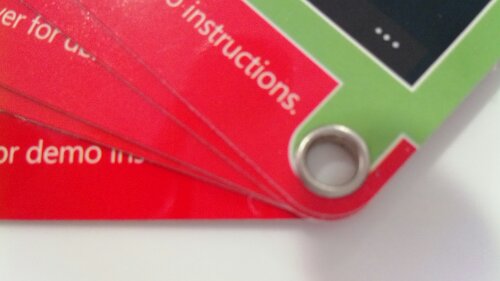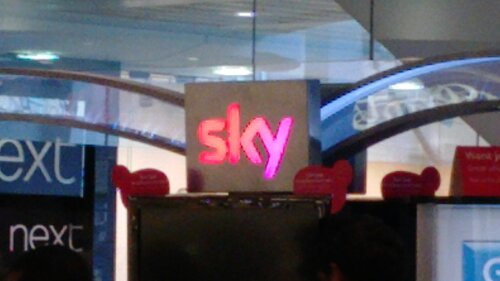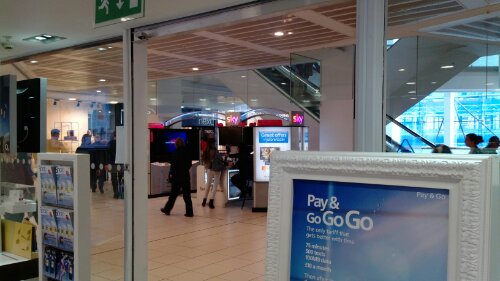 As you can see from these photos the camera is pretty good quality and is more than sufficient for the shots of your friend doing something stupid for Facebook. In the third picture I have zoomed in as far as I could and you can see that it does start to have issues with the image reproduction at these high zoom levels. I would expect nothing less from a smartphone with a digital zoom.
Performance
The phone is a good performer but it is by no means groundbreaking this will not shatter any benchmarks here. I used the phone as my daily driver for a week and I fond that it was able to keep up with my demands with no major issue at all. There were some minor lags when turning the phone on from completely off but this is to be expected at this level these days – even my Xperia S does this. If you are wanting the blistering performance of the Galaxy S3 then you will need to wait for the Ascend Quad which should land soon.
However, for your average Jo Public this is plenty powerful enough and is a joy to use especially with the non custom launcher running.
Battery Life
This is one area were I was genuinely impressed. The battery life was amazing. I got though 2 days on this little phone using it in the same manner as my Galaxy S3. Now either that means some how they have crammed a monster battery into the wafer thin case or they have done some very clever optimization to the OS. Well played Huawei you have hit a master stroke there.
Conclusion
I have to say colour me impressed Huawei this is a great little piece of kit. As an entry into the mid-to-higher end market this is right on par with other more established makes.
Huawei are looking to do what HTC did a few years ago and, if this is their starter then they have pitched it up nicely. There are a few concessions – the internal memory is a bit skimpy at this level and some will not like the plastic body, but if you are looking for bang per buck then this will blow you away.
Well done Huawei. Let's see what else you can do. I for one am excited to see where this company can go in the next few years!
Links – Huawei Website – Ascend P1 Review 1