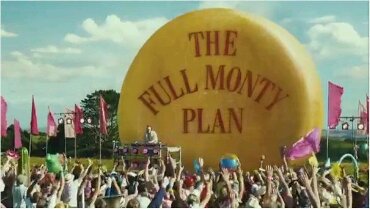 The T-Mobile "Full Monty" plans were introduced after Three scooped up many data-hungry customers with their "One Plan". The initial press release from T-Mobile clearly stated that…
Customers signing up to the Full Monty 24 month plan … can use their mobile internet for whatever they like – including tethering (using a smartphone as an internet connection for a laptop or tablet).
Now though, if you browse to the T-Mobile Phone Tariff pages and select "Tethering", none of the Full Monty plans seem to include it. Strangely though, if you click here to view the Full Monty plans some still appear to ?
We reached out to T-Mobile and a spokesman has just confirmed…
Tethering is not included for new customers from today. Existing customers are not affected.

The Full Monty has been designed for using the internet on your smartphone. It includes an unlimited data allowance for using our internet service on your phone at a fantastic price. From 8th August, tethering is not permitted for new customers under the terms and conditions of the Full Monty.

We have a range of smartphone and mobile broadband plans that include tethering for customers who want to stay connected on other devices.
We recently covered the fact that the network offers a managed speed across their network too. This change will do little to help T-Mobile sell the package against "The One Plan" on Three.
Links – DigitalSpy
Credit – Daniel Meah