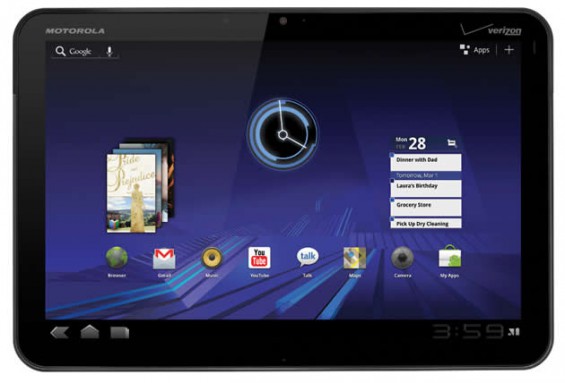 We mentioned earlier that some Motorola Xoom tablets were getting updated with Jelly Bean. In the meantime, we're also hearing that Android 4.0.4 is being pushed onto other versions of the Xoom – mainly UK WiFI only versions by the looks of it.
Andrew Farquhar and John Bairner have emailed in after the update flashed up on their Xoom. Do let us know if the 4.0.4 update has appeared on yours – hopefully Jelly Bean will be next 🙂
Thanks for the tips on this guys. Don't forget, if you have a news story you'd like us to cover, just hit the "Contact" button at the top of the site.
Link – Earlier story