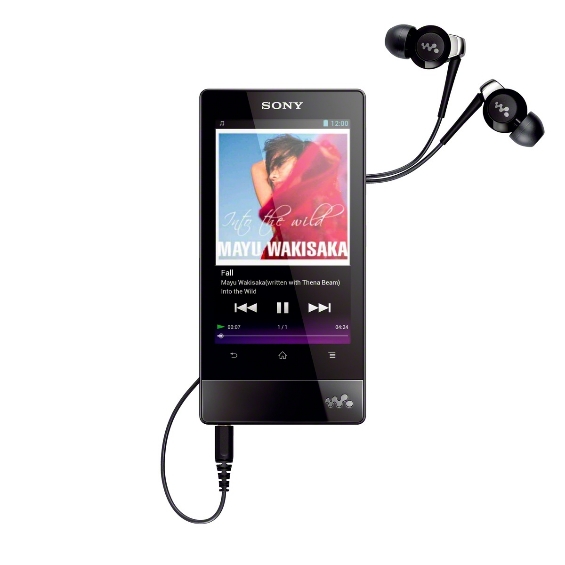 The more mature amongst us remember the personal music revolution that was the original Sony Walkman.  Indeed, who could forget the constant rewinding of the cassette tape as you were walking along listening to your favourite tune or the stares of envy (or annoyance) as your own music blared from earphones as you were travelling on the bus.
Times and technology have moved on and today Sony have released details of a new Walkman powered by Android 4.0 (Ice Cream Sandwich).
The Walkman F800 series has a 3.5″ multi-touch screen and comes packaged with email, maps and a media gallery.  Connectivity includes Wi-Fi or Bluetooth and includes access to Google Play and the plethora of apps and games therein.
Playback time is rated at 20 hours for audio and 4.5 hours of video and Sony say that full, thumping bass comes from the S-Master MX Digital Amplifier and five Clear Audio technologies.   The F800 also has a built in speaker system called xLOUD that is intended to cut distortion and unpleasant clipping giving clearer listening.
The F800 is available from today in 8gb, 16gb and 32gb varieties.