Huawei and Vodafone have just released the Ice Cream Sandwich update for the Huawei G300 and should be available to download onto your device if not now then any time now!.
The G300 is already a bargain at just £100 on PAYG with an impressive 4 inch screen and 5 megapixel camera, and now it has Android 4.0 it is even more of a bargain and comes highly recommended.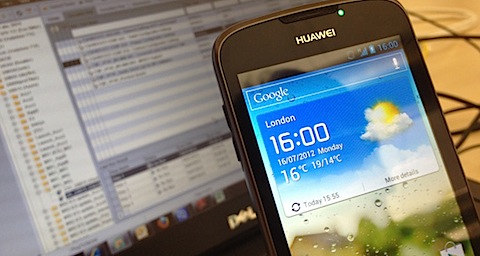 Vodafone have also posted a rather long and interesting piece on the whole Firmware updating process and how it works, an ideal ready for any of our readers who are interested in that sort of thing. The link for this is http://blog.vodafone.co.uk/2012/07/17/firmware-testing/
Have you had the update on your G300?. Why not discuss the improvements in our forum!