The tower defense genre is a well established one in gaming, and there are plenty to choose from on the App Store. But a star in the field is Defense Zone HD, from developer Artem Kotov. While the gameplay follows the standard method of defending against increasingly tough waves of opponents, the detailed graphics and finely tuned opposition AI make this game stand out from the crowd.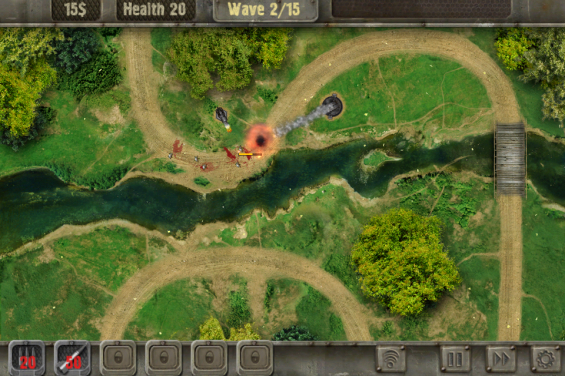 Defense Zone HD gives you a few weapons and enemies to start off with, with more of each being added as you progress through the levels. After a gentle introduction for the first few levels, the difficulty soon ramps up and real strategy is required to survive. This means multiple attempts at levels, but the game has an addictive quality, the challenge of beating the level enough to give replay value.
That means it's probably not a game you want to pick up for a quick 5 minute blast – I found it all too easy to get caught up trying to beat a level before noticing an hour has suddenly disappeared. With 20 levels to complete, there's plenty of mileage in this game.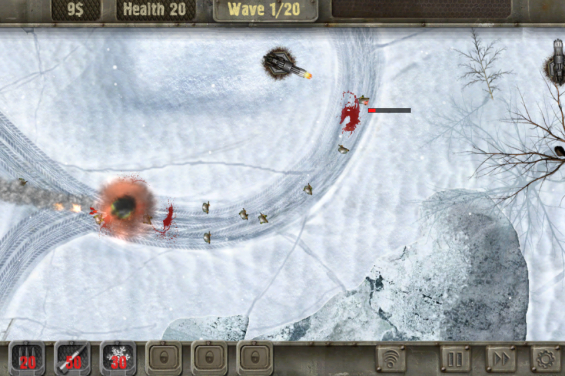 Allied to the gameplay are the aforementioned stunning graphics. Defense Zone HD makes full use of the retina display, with all aspects of battle rendered in superb detail. The varied environments look great, and explosions are a joy to watch.
If you're looking for a defense game to put some hours into, Defense Zone HD is well worth a look. The full version is £1.99 on the App Store, while there's a free lite version if you prefer to try the app before committing to a purchase.
[Update] as pointed out by Martin in the comments, Defense Zone HD is also available for Android – it's available here for the paid version or here for the free version..