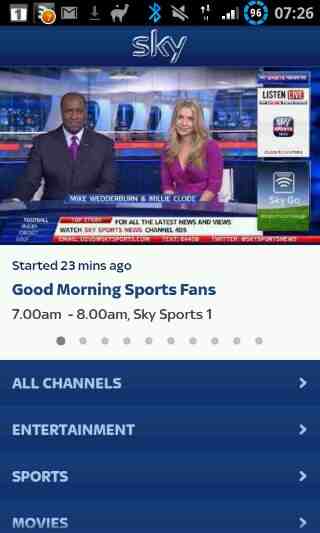 Fragmentation. Android? Can. Open. Worms. Everywhere.
Sure, we know that some apps appear on Android and they'll only work on certain phones. We could get into a big 'ole discussion about it but hey, it's Friday and I can smell the beer from here.
We've heard news that Sky Go, and other apps from Sky, will shortly be "officially supporting" the following ICS phones…
Samsung Galaxy Nexus
Samsung Galaxy Note
Samsung Galaxy S3
The Samsung triplets aren't the only phones either. Ice Cream Sandwich users with a Sensation XE, Sensation or Galaxy S2 will be enjoying the fun too.
Although the HTC Incredible S, Desire HD and Desire S haven't had their ICS upgrade yet, Sky will be supporting those once the new OS arrives.