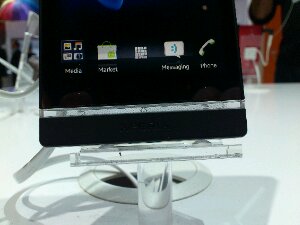 Now, don't mis-read that headline. There's more than three people with the ICS / Android 4.0 update, we're talking about the mobile network "Three".
They've announced that their Xperia S customers can.. err.. "proactively download the Android Ice Cream Sandwich update". What this basically means is that you have to check for the update yourself.
It's delivered, say the network, via PC Companion only and you won't get a pop-up on your phone. Yes, if you've not read this then you're a bit stuck, so spread the word Three tell us that they're the first network to offer the update to their Xperia S customers.
Link – Earlier story