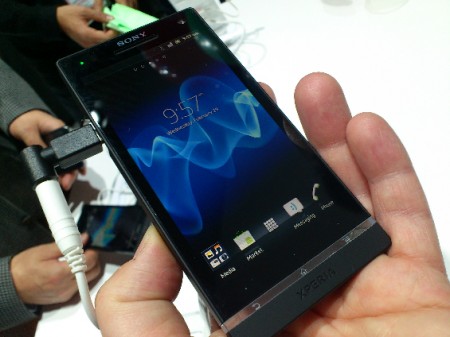 Did you dive into a new Sony Mobile, even though it was "only" running Android 2.3.7? Well, good news, because today Sony Mobile are starting the roll-out of Ice Cream Sandwich for the Xperia S.
With the new OS you'll also receive some Sony extras, such as a Walkman app to listen and share music, and Album app to sort and manage your pictures and videos and a Movies app for streaming movies in high quality direct to your phone.
You will receive a notification when your Xperia S upgrade is ready, but "direct availability in the phone may vary" with different networks. Oh, and it's a 200MB update, so use WiFi to download it ! 🙂
We're currently trying to get info on when the other new Xperia devices will be getting in on the fun.
Links – Up-close with the Xperia S – Sony Blog