Nokia have announced a load of new apps and updates for the Nokia Lumia 800 and 710. The update is available on Zune and the apps will be available on the Marketplace. As usual some markets may be delayed and some carriers may interfere, just because. But now is definitely a good time to sync with Zune.
This is not the Windows Phone 7.8 update though it is just an update from Nokia. Details of the update can be found at the link below.
Notable changes in the update are as follows:
Internet Sharing (Wi-Fi Hotspot)
Share your mobile internet connection over Wi-Fi with up to five client devices or computers.
Flip to silence
Silence incoming calls by flipping your phone face down.
New apps
After updating, your Nokia Lumia 800 or Nokia Lumia 710 will be ready to install exclusive new applications available in the Windows Phone Marketplace (Camera Extras, Counters, Contact share, and more).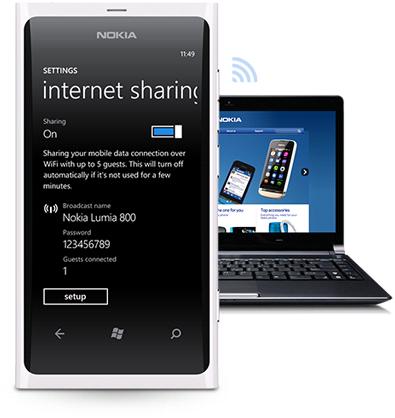 So this update and the new apps should be pretty useful especially the Internet Sharing and the Counters app (which is a data tracker). I will cover these new apps a bit more in detail soon.
Source – Nokia