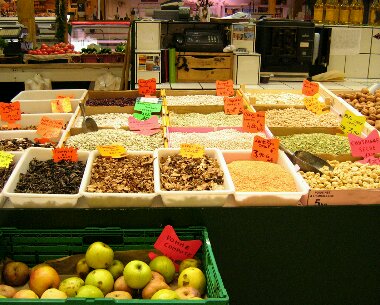 Let's be honest. Look at your phone. Did you get a good deal? Many people choose their phone based on a monthly budget, and want the phone for nothing up-front. For many it's typical to pay around £36 a month for two years, but you can find yourself either using a small proportion of your monthly allowance or far too much.
Do we research? How many of us get paper bills? How many of us check how many minutes, texts and data we're actually using or needing per month?
I've done a bit of checking (hey, I was on a coffee break) and according to Validas (they're an analytical accounting firm), some 48–50% of us smartphone users regularly pay for unlimited data packages even though we always fall well below the usage guidelines. Ouch. Think about that. Half of us just don't really need those unlimited data packages.
Perhaps it's a reassurance thing? Perhaps hearing the terms "unlimited texts", "unlimited calls" or "unlimited data" will make us pay even more per month, even if we don't need it.
There's ways of tackling this. You might find that you're far under or far over what you're plan allows. If you're one of those exceeding your data allowance then don't worry, you're not alone. An extra £1.5 billion is being paid in extra costs as people burst out of their packages, and it's estimated that more than £4.8 billion is wasted each year by people simply having the wrong phone tariffs.
So, especially now that we're in another recession, it's time to check your usage and perhaps call your operator to get the best deal. I'll hold my hands up and admit that I don't do this often enough. My bill arrives electronically and I never really check it – I'm sure you're probably the same. So I took a different approach and ran a traffic monitor app for a few months. I found my data usage to be a lot less than I thought, because I'd put myself firmly in the "data hog" category. If you're looking to tweak your package or to renew, it's worth having a look at sites like Carphone Warehouse because they apparently have seven million different options to choose from. We covered their "Bill Angel" app a few days ago, which might help too. For me though, it was time to call Orange.
I've saved myself a fiver every month, and I've even started to look at my online bills. Sure, it might not sound like a great saving, but that's an extra beer for me, which is never a bad thing 🙂