Tired of waking up to the same alarm sounds every morning? Well, no longer.
Crop Duster Media have released an app called Wake Smarter it acts as an Alarm Clock on your iOS device. Your favourite radio station or a custom recorded sound could be waking you up in the morning.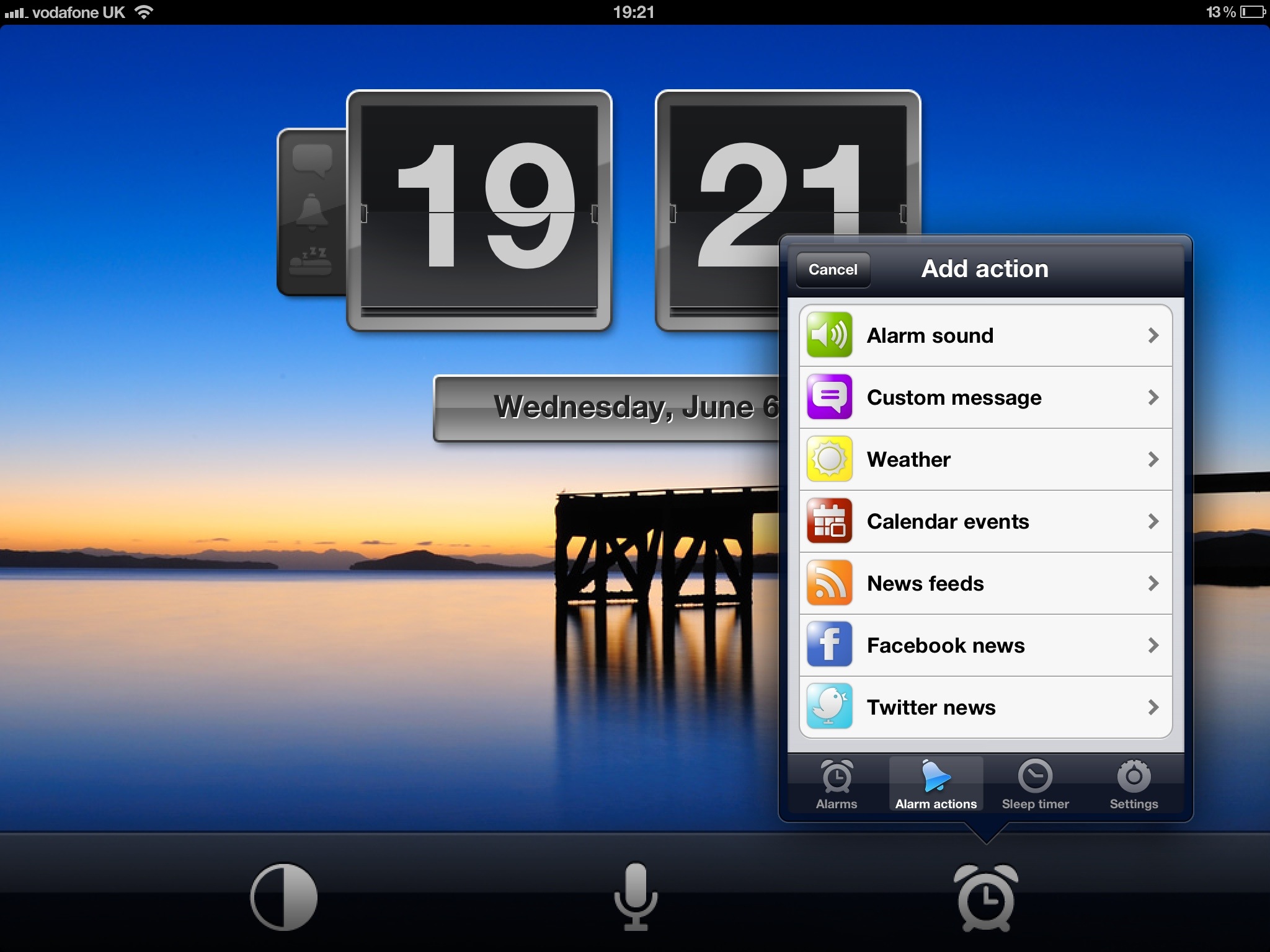 There is plenty of alarm actions for you to choose from. For those of you who read your Facebook and Twitter feeds as soon as you're awake, you can have them downloaded and ready to read when your eyes open to that new album you bought from the iTunes Store the night before.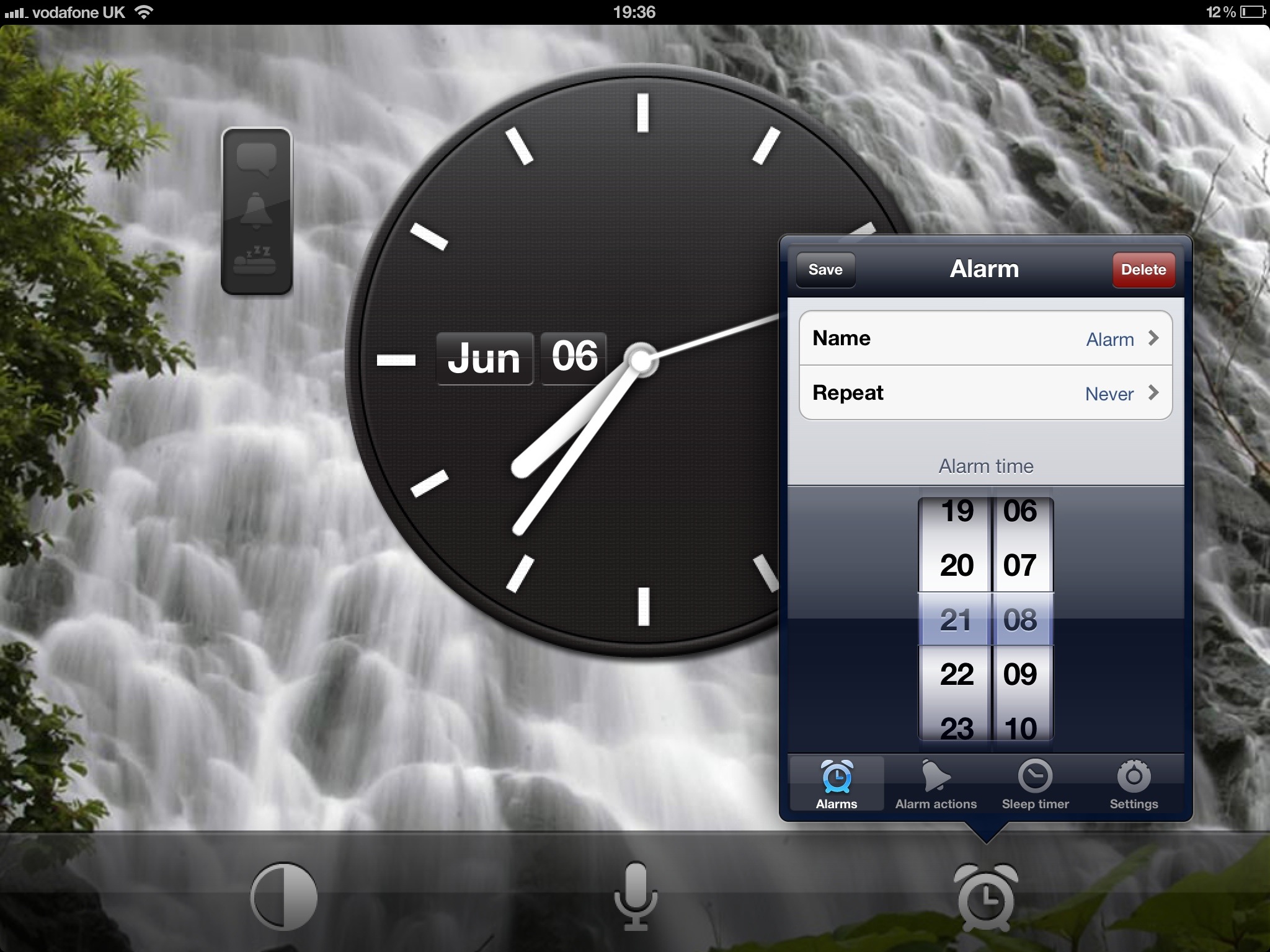 The app is simple to use, alarms are set using the standard time picker and the alarm actions are easy to set up. There is one thing with this app, at bedtime I'd recommend having some music playing with the Timer set up, it puts the app into sleep mode ready for your alarm action to follow. Failing that you need to have the app open and turn the screen off. If you hit the home button and the app goes into the background it doesn't perform the alarm action (On the New iPad anyway).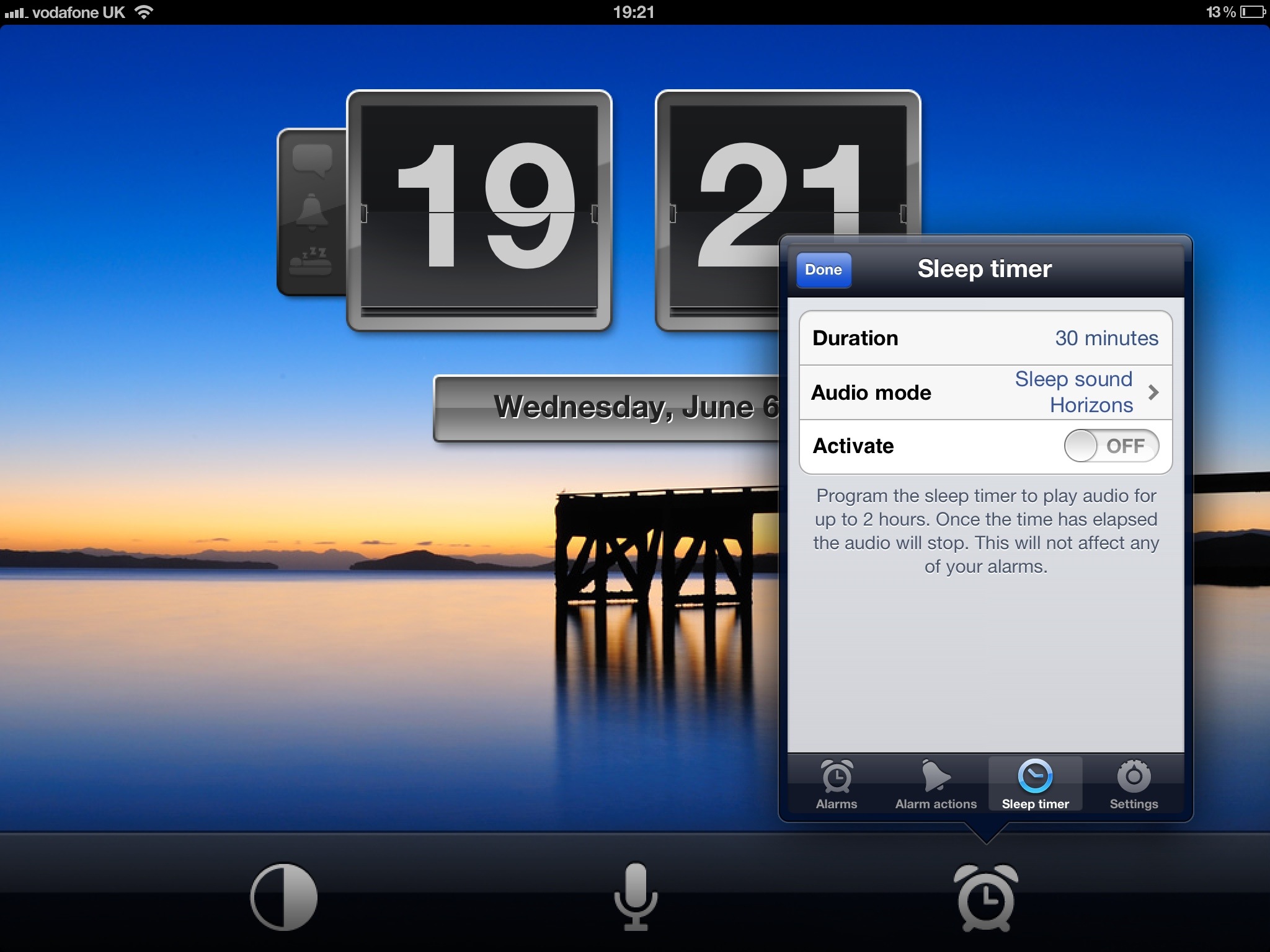 Overall the app is very good at what it does it performs as expected and it can be fun to use especially with the custom sounds.
A note to the developers would be to make it peacefully run in the background so that a user doesn't have to remember to leave the app running.
Download the app from the AppStore and jump into the forums to let us know what you think.