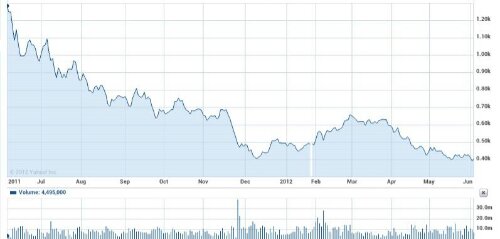 A revenue forecast 13% lower than previously projected has sent HTC shares tumbling. The company, which has focused this year on three HTC One handsets, has been rolling with the punches following the continual rise of Samsung devices at one end of the price bracker and handsets from Huawei, ZTE and Alcatel at the other.
Although the HTC One devices received great reviews, the Samsung brand and huge marketing campaign has pushed the Galaxy SIII into the front of mobile stores all over the country.
HTC now expect a revenue of NT$91bn, which is £1.9 billion.