Euro 2012 is about to kick off and every avid footy fan in Europe and across the world is due to be glued to the telly box watching the beautiful game.
There are those who are destined to miss the games due to other commitments.  Work, the dreaded in-laws, inconveniently planned births and so on.
In such instances there are a bunch of Android apps to keep you updated on the latest scores and information covering your country at Euro 2012.
So here it is, Coolsmartphone's quick round up of a couple of Euro 2012 apps to keep you happy whether you are missing the football or not!!!
We kick off (see what I did there!) with the Official UEFA Euro 2012 app, which is released by UEFA themselves and is produced in conjunction with Orange.  The app includes:
• live results
• free customised alerts
• video highlights from midnight after the end of the match (against payment)
• news
• photos
• standings
This is a rather comprehensive app covering all aspects of the competition.  There is a news feed with the latest information from the competing teams, info on which matches are upcoming, an official Facebook feed section, links to wallpapers and travel guides for supporters actually attending the tournament.  There are also profiles on each squads players.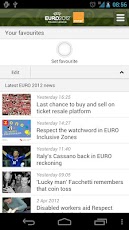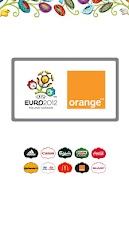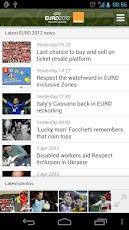 Secondly we have the app produced by those perennial football sponsors Carlsberg.
This app brings you daily news leading up to the competition as well as:
Daily International news about UEFA EURO 2012 before and during the tournament
Live game commentary on friendlies and UEFA EURO 2012 matches
Live group tables and match/ UEFAEURO 2012 statistics
Team and player profiles
A video section including road to the UEFA EURO 2012 videos, players to watch, venue guides, press conferences during the competition.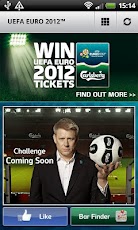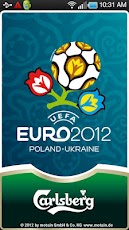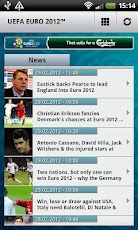 This app is simplicity itself giving you a complete list of who is playing, when and where as well as publishing live scores and results when available.  The app filters by team, stadium, date and stage.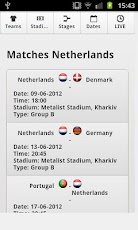 There are lots of other apps on Google Play, many of them covering individual competing countries, a quick search will reveal them all and we have simply covered the three biggest.
So, whether you support England or Portugal, Holland or Spain or are just an interested neutral head on over to the Coolsmartphone forums to discuss your teams progress.