You might not know it but Huawei have been around in the mobile industry for a long long time now, If you have one of those USB dongles which were all the craze a year ago there is a good chance Huawei made it. They also made handsets for networks to brand as their own, the T-Mobile Pulse Mini is just one of those which come to mind.
At Mobile World Congress this year, the company announced their new series of devices under a new brand called Ascend. It is made up of the following idea:
Y – These are the lower end smartphones which will be mass market at a low price using lower quality materials to bring an even lower price (We have a hands on with the Y100 just gone live here)
G – This is the mid range, mixing good features at a great price. This is where the G300 sits
P – The so called 'Platinum' range of devices such as the P1
D – The top end of the market such as the D Quad handset also announced at Mobile World Congress
The G300 is exclusive to Vodafone and comes in at an unbelievable price of £100 on PAYG or just £15.50 a month on a Pay Monthly contract. Considering the build quality which I will go into more detail on later and the impressive specifications listed below this really is a great phone at a low price but do not let that put you off, it really does impress.
Now onto the specs….
Android 2.3.6 Gingerbread
5 Megapixel Camera
HSDPA 7.2mb/s
HSUPA 5.76mb/s
1Ghz Processor
Bluetooth, WiFi & GPS
2.5GB Storage
1500mAh Battery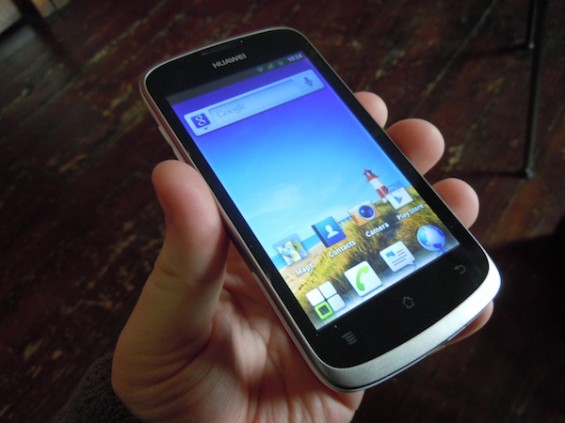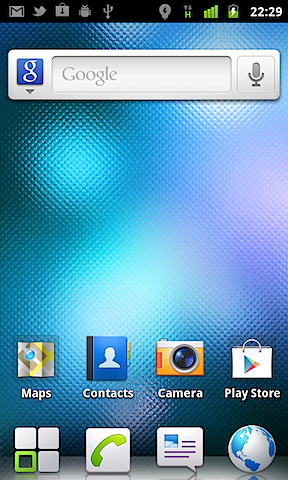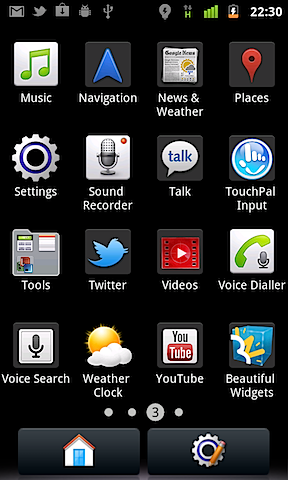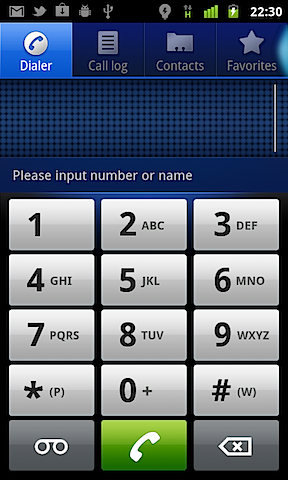 With Android being the OS of choice for so many manufactures now, the market is becoming packed full of choice. This means that phone manufacturers need to be a step ahead of the competition and produce fantastic phones in both design and specifications. There is big money involved now and a single phone can make or break a reputation.
Huawei have done a fantastic job of mixing great materials with a great price which will attract a lot of attention with anyone looking for a decent Android phone.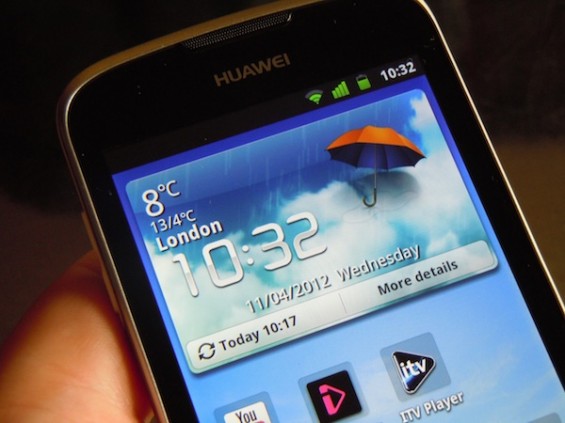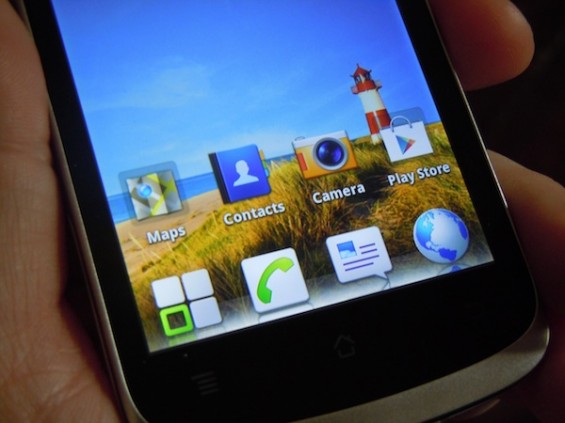 Looking at the front of the G300 you have the large speaker grill at the top with the Huawei logo below. You then have th large 4 inch screen with a WQVGA resolution and is actually one of the best displays for a below £150 handset. Normally at £100 you get a device with a much smaller screen, normally at a lower resolution, this is just one of the compromises you normally have to make. Below the screen are 3 touch sensitive buttons for OPTIONS, HOME and BACK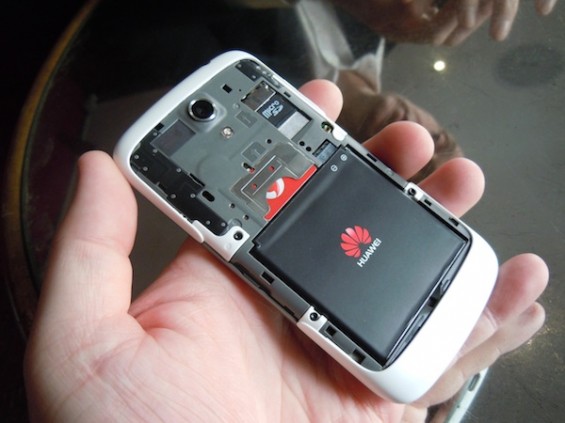 On the back you have a 5 megapixel camera (sample images below) with a single LED flash to help in poor lighting conditions. There is also the speakerphone next to the camera and another microphone to help with noise cancellation. With regards to the camera quality, it is good just don't expect anything spectacular. Images are fine for being uploaded to social media sites such as Twitter and Facebook to share with family and friends but you would not want to take with you and use as a main camera on holiday or anything. Some phones these days are good enough to be used as a standalone camera but for £100 you really cant have everything.
There is also the speakerphone on the back which is fine for voice calls and switching on loudspeaker but when it comes to music playback the volume seems quite low.
UPDATE: Since the review was written there has been a software upgrade made available for download which fixes this volume issue and makes the sound much louder now.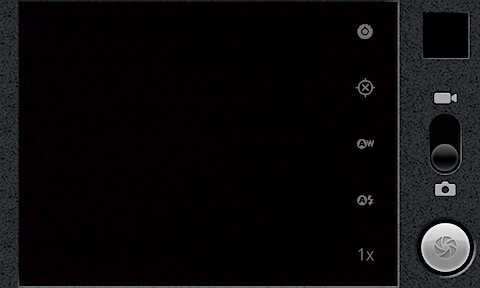 CAMERA EXAMPLES COMING SOON
Below the camera is a 'With Google logo, this is something normally seen on generic Google phones such as the Nexus series but does at least show potential buyers that this is an Android phone, especially in a mobile industry full of different handsets running different operating systems, also there will be many people who have not heard of Huawei or have any idea about this phone.
Below the Google logo is a Huawei logo, something I have a feeling we will be seeing a lot more of this year!.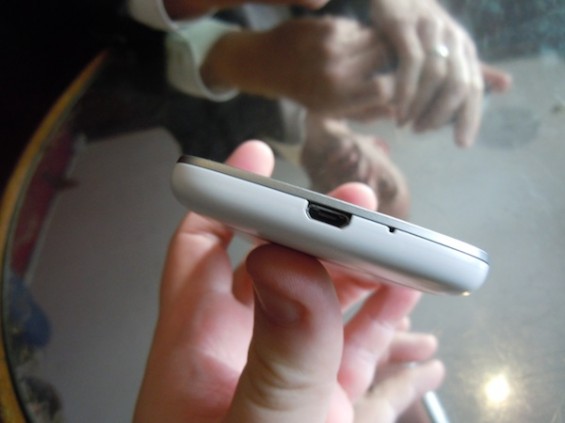 The bottom of the phone has the microphone and the Micro USB port used for charging or connecting the phone to a computer for media transfer, charging on the move or for tethering but remember as with all Android phones now, the OS offers WiFi tethering instead but this will drain the battery quicker.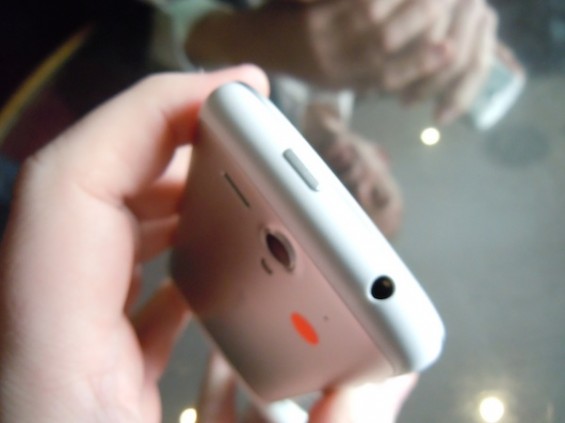 On the top you have the on/off button which is also used to put the G300 into standby mode and to wake it up when you need it. There is also the 3.5mm headset port which you can either use the supplied headset in the box or your own set if you have a decent pair.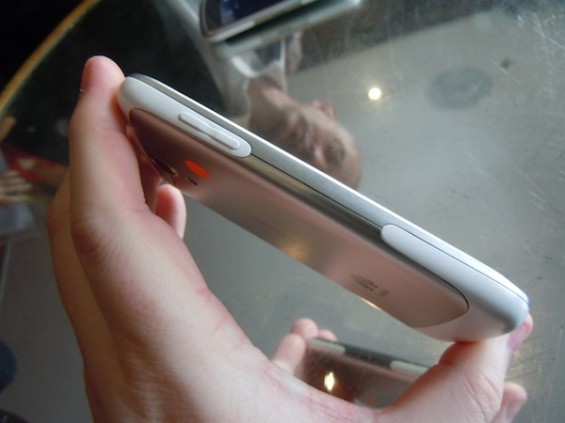 The left side has a volume up and down button near the top. As with every other Android phone on the market this has a standard use, used for adjusting the in call volume, also for controlling volume of music or video content and when in the main menu for switching between volume, vibrate and silent modes.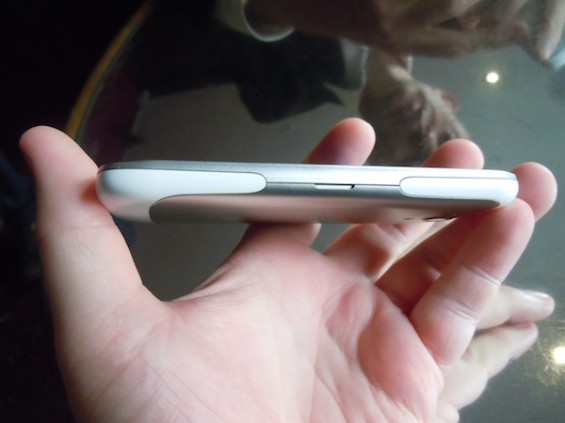 The right side of the G300 is plain with no buttons, the only thing you will see on this side is the little gap you put your fingernail into to remove the back cover to allow access to the battery, memory card slot and SIM card slot.
Final Thoughts
There is no doubt that the D Quad was the highlight of MWC for Huawei but now that the G300 is on sale and every day mobile users can go out and see the phone for themselves I think Huawei are onto a winner here.
From the large 4 inch screen with WQVGA resolution to the Android Gingerbread OS which will be getting upgraded soon, the Huawei G300 is a very decent device easily around the £150 mark when compared to other phones out at the moment so the fact it is only £100 on PAYG or £15.50 a month with a contract will make it available to a much wider market than say the HTC One S and Samsung Galaxy Ace Plus.
So if you are looking for a good all-round smartphone but don't want to break the bank then the G300 comes highly recommended.
Available exclusively on Vodafone the G300 is on sale online, on the phone and in their retail stores all across the UK right now.