Yet more news out of the Samsung camp, this time something the spec list seemed to miss off and that is the new Galaxy SIII is supporting the new DC-HSPA network, great news for customers on O2-UK who we reported just the other day were starting to rollout their DC-HSPA network to allow 42Mbs connectivity.  Three have also announced plans to rollout their improved network this summer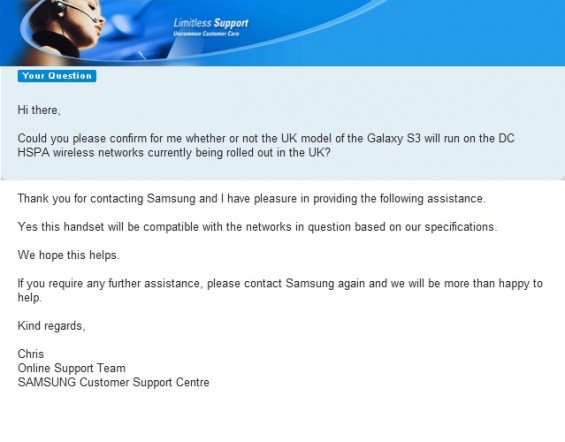 So for those of you who want to get the extra speed for services such as tethering or downloading the SGSIII just got that little bit better than it was already!
Thanks to SoMobile for the tip!
Link: SoMobile