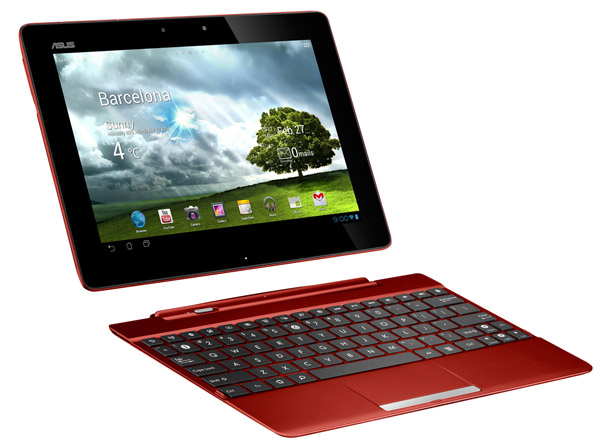 Do you want to be the first person in the UK to have the brand new Asus Transformer Pad 300 in your mits? You do? Well, luckily for you Asus are running a competition that gives you the chance to be that person. All you have to do is talk about yourself!
On a page put up on their site today, they say:
To celebrate the launch of the new Transformer Pad in the UK we're giving one lucky person the chance to be the first in the UK to own one. All you have to do is tell us something incredible you're planning to do in the next 2 months. We'll pick the winner on May 11th and deliver your prize in time for the weekend.
The Transformer Pad 300 is the latest in the exceptionally successful 'Android tablet with a keyboard' range from Asus. Based on the top of the range Transformer Prime, the Transformer Pad 300 ships with Android 4.0 Ice Cream Sandwich, and is powered by a Tegra 3 quad core 1.2 GHz Cortex-A9 processor and 1GB of RAM with 16GB onboard storage (expandable via a micro SD card slot).
Visuals are going to be impressive for the price (£399 including dock) on it's HD 1280 x 800 screen, and it will, of course, be available with the innovative keyboad dock.
I'm a proud owner of the original Asus Transformer TF101 (in fact I'm writing this blog post on it), and I'm constantly impressed by its performance. I've been tempted by the Transformer Prime for a while now, but I couldn't justify the cost. However, the slight drop in screen resolution and plastic case (rather than brushed metal) look like the only significant differences, and I can live with that for the saving in money.
I would leap at the chance of being the first in the country to have one, the only trouble is that I don't have anything incredible to say about myself! But do you?
To enter the competition to win a Transformer Pad 300, all you have to do is go to http://asus.co.uk/takecentrestage/ and tell them how great you are. Good luck!