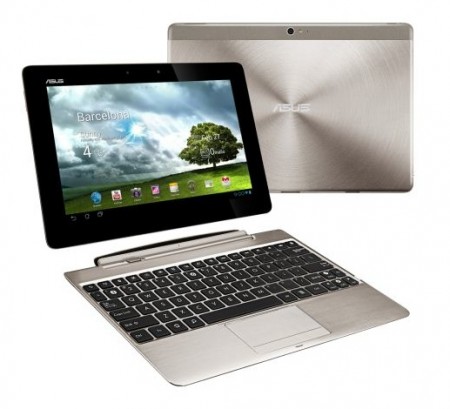 Asus have announced that the Transformer 300 is coming to the UK in May with PC World and Currys getting early availability, while other retailers will have to wait until June.
Selling for £399, the Transformer 300t will come with Android 4.0 Ice Cream Sandwich running on a 1.2ghz processor with 32gb Flash storage, a 1280 x 800 10.1in display and a 1.2 megapixel front mounted camera.  The keyboard dock includes a trackpad, a full SD card slot and a USB 2.0 port.
The Transformer 300 will come in three colours, Royal Blue will be the first available with Iceberg White and Torch Red due later.
Added to the excellent Transformer Prime, this tablet ensures that Asus will continue to mount a challenge to Apple's iPad for dominance in the ever growing tablet sector.
This of course is all providing PC World and Currys can get their websites working again in time to take orders!!!