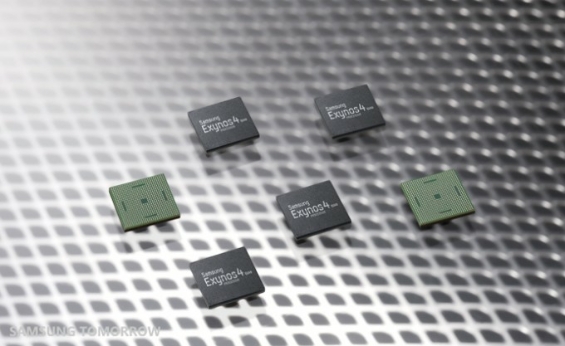 Finally, after all the hype, spin and rumours, Samsung have confirmed some solid detail around the next Galaxy.
They have released details of the main chip to power the handset which will be called the Exynos 4 Quad.
Samsung claim that the chip is special as it is built on a new 32nm  High-k Metal Gate (HKMG) low-power process technology which exceeds 1.4GHz per core that enables performance which is twice as good as its predecessor whilst using 20 percent less power.
It also has support for full HD 30fps 1080p video recording and playback, an HMDI 1.4 interface and is based on the Cortex A9 Architecture.
Looking at the Antutu results and handset specifications as reported here, the new processor is going to put the next Galaxy head and shoulders above any other phone currently available so check when your upgrade is available folks, it's looking like it's going to be a good one!