Antutu the well known device benchmark app for Android has started to show details about the upcoming Galaxy S3. It comes out higher than the Transformer Prime which was the previous top of the list. Strangely though none of the HTC One range appear in the figures.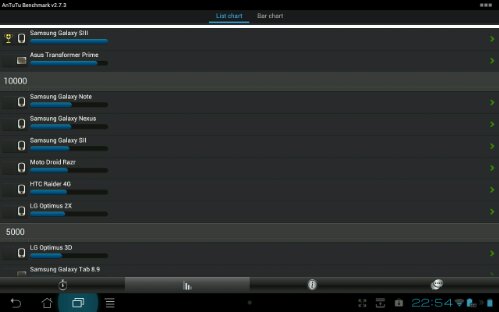 The app also shows some details about the spec of the Galaxy S3 as well. Including the camera specs and the amount of ram. The processor details have changed overnight as well. Here are two screenshots took last night and this morning. Some sites are reporting the Exynos 4212 as a dual core.
But if you check this info here it shows several variants of the 4212 chip. So no doubt it will be the quad core version that comes with the Galaxy S3.
So it looks like the spec is pretty much as expected. All we need now is to see what the device "actually" looks like. This could all be fake of course. We shall see very soon what actually comes in the Galxy S3.
It looks like the only thing that could let it down is the design of it now. Oh and possibly TouchWiz.
Via – DroidLife