If you are one of the many that has experienced issues with the Google Play Store such as disappearing apps, apps not downloading or purchases not going through then suffer no longer.
It would seem that the Play store in the United States actually has 24 hour, 7 day a week technical phone support.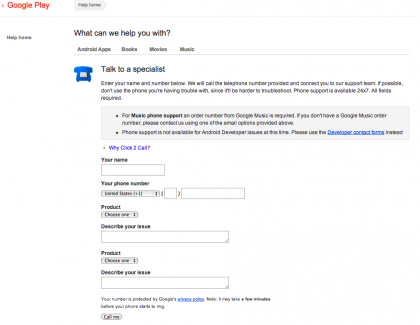 All you have to do is fill out your details and problem, click Call Me and a Google Representative will ride to your rescue!
So, next time you have an issue, go to Google Play Help and await your knight in shining armour.
For those of us here in the UK, it looks like we will have to carry on with good old e-mail support for now!!
via Talkandroid