As beautiful as modern technology can be at times there are situations where you want to ensure the protection of your pride and joy. You're left with a choice, you can either invest in a rugged device, like the JCB Pro Smart we previewed or you can get a 3rd party case that offers protection. The latter is what the Belkin Bump for iPad is all about.
I have a young son who likes playing with my iPad and I get nervous whenever he's got it. He's come close to dropping it a few times so I invested in something I could slip on and off whenever he wanted to play Angry Birds or Where's My Water. This is where the Bump comes in. The whole case is made of a chunky blue silicon (black and purple are also available) and offers decent drop protection if the user has fists of ham or fingers of butter.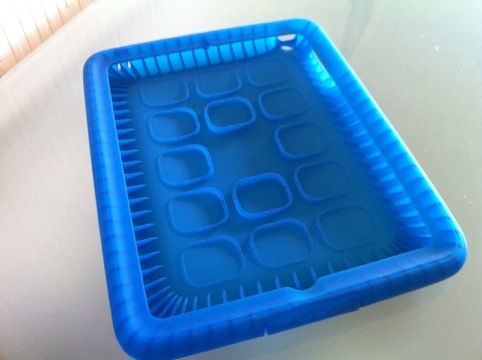 The edge of the case is over an inch thick but this tapers back down again towards the centre giving a nice lip to hold on to. All around the edges you can see lines that support and cushion the iPad in the event of a fall. The back of the case has square supports that rest against the back of the iPad.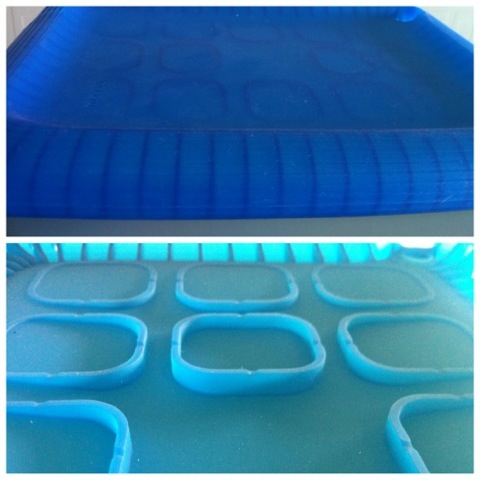 Both the 30 pin dock connector and the headphone jack have flaps that cover the ports when not in use. These are very sturdy and would need quite a lot of effort to rip them off. You won't be able to use a dock with this case as the gap between the opening and the actual connection is pretty deep. The same is true for the headphone socket and if you have a particularly large connection on your headphones you may have trouble, although the edges can be stretched somewhat to accommodate.
There's a cutout for the volume rocker and the side switch and one for the camera on the back. Despite the thickness of the case, I had no problems with it getting into the frame when taking photographs. The sleep/wake button is recessed somewhat but is still easily pressed as the gap is quite wide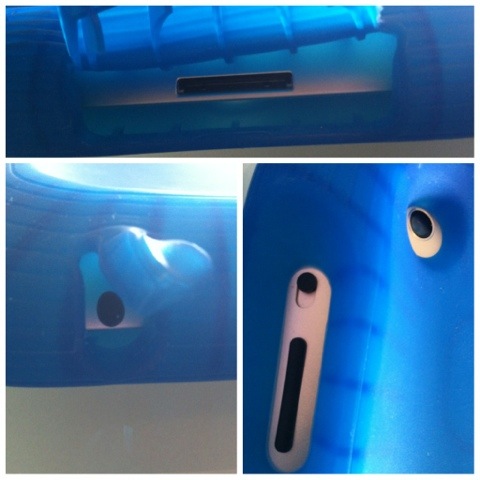 The front of the case sits around the edges and both the FaceTime camera and home button are uncovered. About half an inch of bezel is still visible around the edges.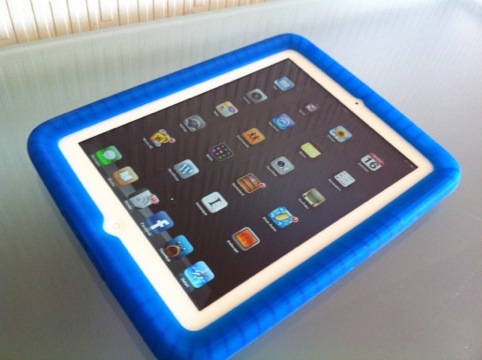 My iPad has been dropped a few times in this case and it survived. It's very handy for anyone who has kids that steal the iPad and worried about bumps and scratches. It slips on and off easily without being so loose as to feel unsecure. The material is grippy and the edges give a child's hand something substantial to grip on to. The case is currently available from PC World for £19.97.
As always if you have any questions then feel free to ask in the comments below or on twitter @chunkygeek
Links – PC World