Three days ago we had a rather huge problem. Some very unexpected charges were added onto our monthly hosting costs for one of our servers. It seemed that we'd breached some "fair use" policy regarding "unlimited" bandwidth. Either way, we had until Friday to pay an unbelievable amount of cash or we'd be shut off.
I'm now glad to give you two pieces of news. Firstly, thanks to your HUGE SUPPORT we've now managed to pay the charges and we can stay online past today. Secondly, we're getting out of our contract with the hosting provider, so this won't happen again.
As I mentioned before, I'm shocked and amazed by your generosity. It's so inspiring and has really given me and all the other guys who write for the site a real push. Our prize-pile has now reached epic proportions, and we'll be using any extra cash to move and protect us from this occurring again, plus we'll be supporting Cancer Research UK and Douglas Macmillan Hospice too. I'm currently setting up a full charity donation system where we can add Gift Aid but you can use the donation button below until it's ready.
Now. I want you to have a look at this. These are just SOME of the handsets we're giving away. We actually have 27 mobile phones to give away and two Vodafone Sure Signal devices. Those plain white boxes have HTC Mozarts in, and there's several more behind !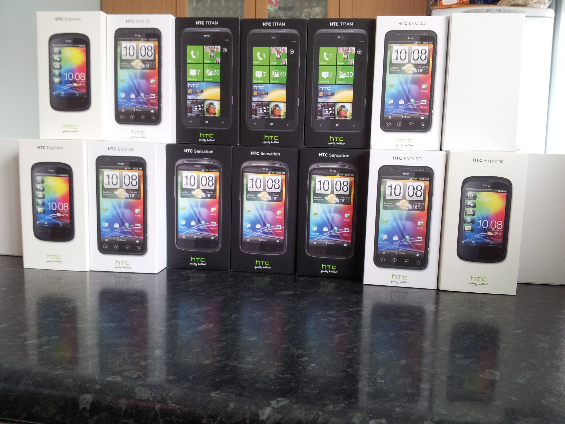 Update – We had a strong response to the earlier rules and I've read all the comments posted in this story. As I mentioned, I want to try and ensure that everyone is happy and I really don't want to annoy those who have helped us out, so I've made some changes and will be doing the following..
– Everyone who donated will be entered into a draw and we'll announce the winners on Saturday, April 7th. The prizes for this will be…
3 HTC Explorer handsets – Courtesy of HTC and Nelson Bostock
4 HTC EVO 3D handsets – Courtesy of HTC and Nelson Bostock
4 HTC TITAN handsets – Courtesy of HTC and Nelson Bostock
3 HTC Sensation handsets – Courtesy of HTC and Nelson Bostock
2 Vodafone Sure Signals – Courtesy of Mike from Vodafone
Any phone from the O2 Range – You choose – Courtesy of O2
A T-Mobile Vivacity – Courtesy of T-Mobile
A Motorola DEFY MINI – Courtesy of unlocked-mobiles.com
– Over the next 10 weeks we'll be giving away ..
10 HTC Mozart handsets – Courtesy of HTC and Nelson Bostock
For this…
– You get one entry by tweeting this and following us.
– You get two entries simply by donating at least £1.
Full terms and conditions are at the bottom here. You can enter as many times as you want via donation, but only once by following us obviously. We'll announce each week which phone we're giving away.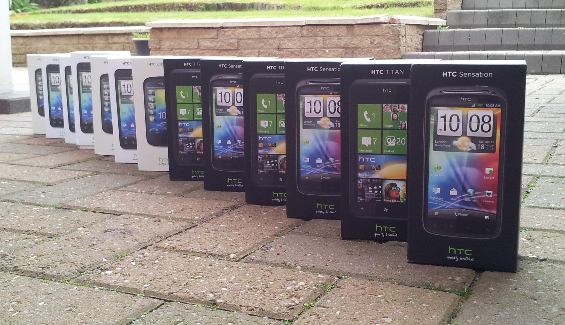 Terms and conditions (Prizes)
– The judge's decision is final, no correspondence will be entered into.
– Worldwide postage is included with each prize, however the recipient will be responsible for any incurred custom fees.
– The competition is open until all prizes are won.
– The winners will be contacted via email and must respond within 7 days, otherwise an alternative winner will be drawn.