Mobilefun and Clove have both posted details about the upcoming Nokia Lumia 900 and 610 on their websites. Most interestingly though are the prices. They are both higher than I though they would be. Especially the Lumia 900, which they have listed at £489.95. For someone to spend that much on a device they have to be pretty adamant about the device. Considering longevity and future updates, this price is also close to new devices like the HTC One X. On paper, the One X is miles ahead in every aspect.
Currently Windows Phone 8 is a massive grey area that no one has been able to give a clear answer about which devices will receive updates. Nokia hasn't said whether or not the 900 will be updated. This leaves the 900 in a risky position. Spend the money and hope it will be updated or just wait for it to be a better price.
The 610 also is a strange beast, it is supposed to be the cheapest Nokia Windows phone, yet the Lumia 710 is cheaper!?!? Oh well. If anything the 610 is a downgrade from the 710. Although it does have nicer styling than the 710.
I am certainly looking forward to trying out a Lumia 900 as my Lumia 800 is great and could just do with a slightly larger screen. Lets just hope that the price drops closer to the release date.
Here are the announcements from MobileFun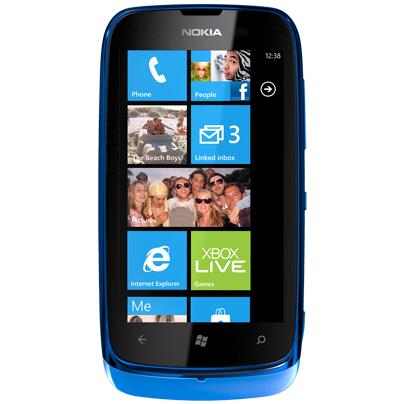 "The Lumia 610 is the cheapest Nokia Windows phone to be released.  It runs Windows 7.5 (Mango) meaning you have a world of apps at your fingertips; whether you're a social media fan, gamer or a lover of all apps.
Housing a 3.7″ LCD display, this entry level handset shows all images and visuals at a high quality, so you can see every detail.  This is great for when you take images with the 5MP camera, as you can show them off and share them at the quality they were intended.
Gaming is great on the Lumia 610 as you can connect to the Xbox Live Hub and chat with your friends on the go; seeing who's online and how the leaderboards are changing.
Built in Internet Explorer also makes it easy to quickly surf the web; whilst having access to the MarketPlace means you can download apps to help you in day to day life such as Nokia Maps, Nokia Drive and Nokia Music – you can fully personalise the handset to your tastes.
The Sim Free Nokia Lumia 610 will be available in June costing £224.95."
Clove have a preorder page up for £228.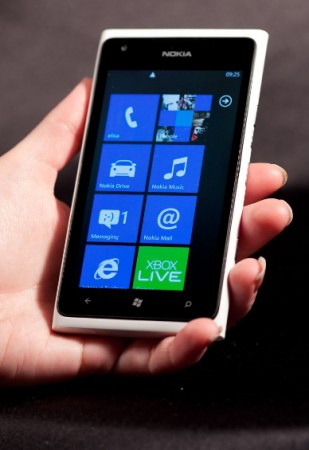 "Nokia's flagship handset, the Lumia 900 also runs Windows Phone 7.5 (Mango) but has the processor speeds to match, running a 1.4GHz processor.  This means the handset works at rapid speeds, so can keep up with you.
The camera on the Lumia 900 is an 8MP camera with a Carl Zeiss lens, making the detail captured incredible.  The front facing camera is 1.3MP too so video calls have a great quality too.
Screen wise, the Lumia 900 has a 4.3″ AMOLED ClearBack Display so every detail is heightened and shown to its full potential.  The colours are vivid and bright; plus reflections are reduced thanks to the finish of the display.
There's 16GB of internal storage on the Lumia 900 which is needed for the thousands of apps at your fingertips and gaming possibilities through Xbox Live.  It's an impressive handset and like the 610 can be personalised to your tastes.
We'll be selling the Sim Free Nokia Lumia 900 for £489.95 when it's available in June."
Clove have a pre-order page up at £486.
Source – Mobilefun