Google have seemingly been a little slow on the uptake of cloud storage, especially as they currently hold 7339 terabytes of emails in the Gmail service, offering over 7gb per email account.
At the moment, details are sketchy, with no firm launch date or pricing information. The screen shot below (from TalkAndroid) hints at 5gb of free space, which is quite a lot of documents. Coupled with Google's Play Music cloud storage, I could almost bin my 32gb micro SD card…maybe not.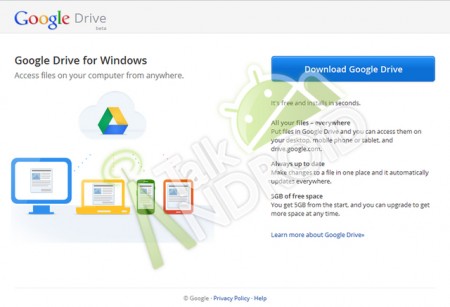 I always like free storage, and having it linked in to my android phone for automatic backups of photo's and docs would be great. However, I already have Box, dropbox, and 4shared accounts, do I really need another place to store my docs?
I'm not sure I like the name though…sounds like a navigation program.