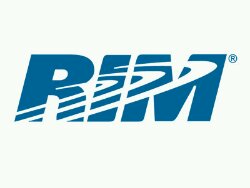 Well, we kinda knew that RIM were going through a rough patch, but figures released today show a loss of £78 million in the last three months. This compares to a £588.1 million profit for the same period last year.
The BlackBerry PlayBook tablet failed to impress and, during the last year, RIM shares have tumbled by 80%. Profits for the year have more than halved – down from $3.4 billion to $1.2 billion.
The company looks set to re-focus efforts on the business market, where it already has a strong fanbase using the BES servers for instant and secure email. As for the consumer market, well… Oh! Look! A giraffe!
Hmm.. This reminds me of Microsoft with Windows Mobile 6.x – they had many business customers and performed well for many years, only to be slowly edged out by BlackBerry and the iPhone. Now Android, iPhone and Windows Phone all have Exchange connectivity and many businesses are using iPads and other equipment to do their work. Don't get me wrong, BlackBerry still holds the dominant position in business communications, but they need to push hard to ensure that it doesn't get chipped away even further.
Actually, if I'm honest, there's a lot of similarities with Nokia too..
Link – RIM Press Release